February 16, 2023 / Pinstripes (In SoNo Collection Mall)
Education Luncheon: Funders Panel
AFP Fairfield County presented by CCS
The Funders Perspective: An Inside Scoop!
Institutional grants are getting harder to secure as funders establish rigorous guidelines with clear funding metrics, as building good working relationships with funders is also becoming more difficult.
During the panel discussion, we will explore trends in philanthropy including the expectations of grant-makers and the importance of maintaining the integrity of program delivery. We will discuss how to work effectively with funders during all stages of the grant-making cycle, discussing hot topics including collaborative partnerships, data-driven measures, and sharing key metrics used by grantmakers.
Finally, the panel will field questions on the do's and don'ts of grant applications, grant funding and the expectations of grant recipients during the funding cycle.
Our Presenters:
Lutonya Russell-Humes – Panelist, Vice President, Grants & Programs at the Fairfield County Community Foundation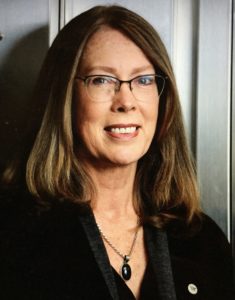 Lutonya starting her career working in the foster care systems of New York City and San Antonio, Texas. Hoping to impact families and children before they entered the system. She began her community-based work with the anti-poverty agency Westchester Community Opportunity Program (WestCOP) at the Ossining Community Action Program. She has successfully managed programs throughout Westchester County from Peekskill to Yonkers, and New York City. As a consultant, Lutonya assisted school districts, municipalities, a local college and non-profits with program design, professional development, and budget management. Before joining Fairfield County's Community Foundation, she was the Executive Director of the Boys and Girls Club of New Rochelle. She is also a member of the advisory committee to the Elias Foundation's Activist Fellowship Program, and treasurer of Parents for Public Education. Lutonya is a proud member of Alpha Kappa Alpha Sorority, Inc. She is currently the Vice President of Grants & Programs at the Fairfield County Community Foundation.
Anjerice Miller – Panelist, Senior Housing & Community Development Manager for the City of Bridgeport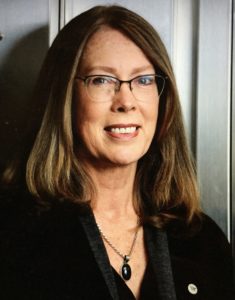 Anjerice Miller is the Senior Housing & Community Development Manager for the City of Bridgeport and has been leading the department since 2019. Mrs. Miller is well-versed in Housing & Urban Development (HUD) funding programs within an urban community. During COVID-19, Mrs. Miller successfully launched CARES Act funding while maintaining traditional community funding initiatives that many nonprofits rely on to ensure quality programs.
Anjerice manages the following funds:
Community Development Block Grant (CDBG)
Emergency Solutions Grant (ESG)
Housing Opportunities for Persons with AIDS (HOPWA)
HOME Partnerships
CARES Act
Carol Heller – Panelist, SVP & Market Executive at Bank of America (Southern CT)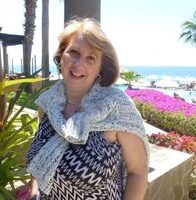 Carol Heller serves as SVP and Market Executive for Bank of America in Southern CT. She works alongside the Southern CT President and a line of business managers to ensure that her team is delivering the resources and expertise of the entire company to their clients and communities.
Carol is also accountable for business integration and leadership, community impact (philanthropy, sponsorship, and community leadership), corporate reputation and employee engagement and satisfaction.
Our Moderator:
Aimee Marcella, Facilitator, Director Development for Parents and Families, Quinnipiac University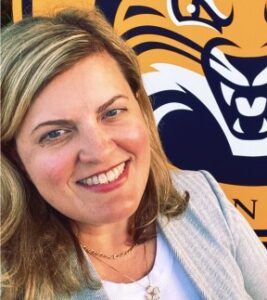 Aimee Marcella, the Director of Development for Parents and Families at Quinnipiac University, has more than twenty years of fundraising experience in both higher education and non-profit settings. Her previous roles include leading advancement operations for St. Joseph High School in Trumbull, the Alumni & Family program at the University of Bridgeport, and part of the fundraising teams at Connecticut's Beardsley Zoo and the American Cancer Society. She has a passion for donor cultivation/engagement, board and volunteer management, as well as creating events and strategic plans to support diverse fundraising initiatives in both education and community programs. She currently sits on the Executive Board for the Association of Fundraising Professionals, Fairfield County Chapter. 
Thank you to Our Sponsor:

CironeFriedberg is a leading regional CPA firm serving middle market, closely held and family-owned businesses, high-net-worth individuals, and not-for-profit organizations. The firm provides a full range of tax, audit and accounting, and business advisory services from three offices in Bethel, Shelton, and Darien, Connecticut. Learn more at https://cironefriedberg.com.
CironeFriedberg is a member of CPAmerica. CPAmerica is a member of Crowe Global, providing our firm access to a top-10 global accounting network with over 200 independent accounting and advisory firms in more than 130 countries.
 Contact:
Patrick T. Dunleavey, CPA, Principal
CironeFriedberg, LLP
6 Research Drive, Suite 450
Shelton, CT 06484
Office: 203.366.5876 x319
Details
Date: Thursday, February 16, 2023
11:30 AM Registration and Networking
12:00-1:30 PM Buffet Lunch and Program
Location: Pinstripes (At the top of the SoNo Collection Mall), 100 North Water Street, Suite 3300, Norwalk, CT 06854
Note: Parking is $1/hour payable at a kiosk near the entrance to Pinstripes. Parking is on the roof level near Pinstripes. Before the event, we will send an email with detailed parking information.
Luncheon Fee
AFP MEMBERS – $35
FUTURE MEMBERS – $45
*GUEST of AFP Member – $40
A BENEFIT for all AFP-Fairfield County Chapter Members! We encourage you to invite a prospective member to an AFP educational program at a special rate of $40.
*Reservations can be made online by the guest, but the Member must attend the event. Walk-in guests will not qualify for special rate. Guests may only receive a special guest rate one time.
Thank you to Our 2023 Education Series Sponsor: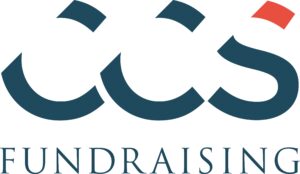 For 75 years, CCS Fundraising, a strategic fundraising firm, has empowered many of the world's greatest organizations to advance some of the most important causes in history. As leading consulting experts in campaign and development strategy, we plan and implement fundraising initiatives to help nonprofit organizations make a bigger impact—locally, nationally, and globally.
Members of the CCS team are highly experienced and knowledgeable across sectors, disciplines, and regions. Our unique, customized approach provides each organization with dedicated professionals who help mission-driven organizations meet their most pressing challenges and achieve their most ambitious goals. While the results of our work are immediate, our impact is enduring.
To learn more, please contact Glennis Melley 
CFRE Credits:
You earn 1.5 CFRE credits toward certification for this event.
For more information about CFRE certification, please visit https://www.cfre.org/certification/