October 4, 2018 / The Norwalk Inn and Conference Center
Breakfast – Time to Check under the Hood: Does your organization need a tune up?
Annual Check-Under-Your-Hood Tune-up for Non-Profits
A Panel of experts led by Rucci Law Group and Rand Insurance will lead an open discussion and Q & A over breakfast to cover the real "nitty gritty" foundation of a successful and compliant non-profit under today's tax laws, challenging economy, litigious society and government regulations.
Discussion topics might include: Directors and Officers insurance, Impact of Tax Changes on Charitable Giving, Charitable foundations and legacy gifts, How to tap Donor Advised Funds, Charitable Gift Policies, Privacy Policies, HR, Harassment, Non-discrimination, NDO's, fiduciary responsibilities of the board and more.
Our Panelists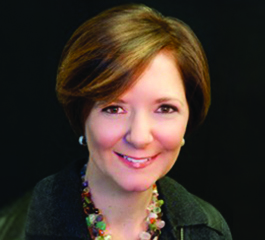 Michele D. Gartland, Attorney, Rucci Law Group, LLC
Michele Gartland practices in the areas of trusts and estates and corporate law, with an emphasis on nonprofit organizations. She often counsels individual clients on charitable giving and legacy planning and has experience in the formation of tax-exempt organizations and corporate governance issues. Michele's areas of practice intersect as she assists clients with creating family foundations or holding companies for family assets.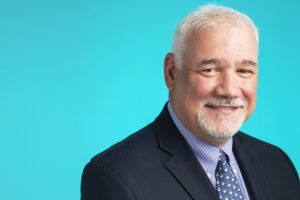 Paul A. Mercado, Vice President, Rand Insurance
Paul Mercado represents various types of businesses and develops insurance programs that proactively address the service needs of his clients. He is well respected by the insurance company community, is viewed as a tough but fair negotiator and works with many business accounts locally as well as many with national and international exposures.
Paul focuses on his team's high-quality products and response to clients needs. He has extensive experience with the insurance industry for over 35 years. He served many roles such as company underwriter, risk manager and insurance agent. This background affords him with understanding of all sides of the insurance transaction. His tenure with Rand Insurance dates back to 1996 when he joined as the team leader for commercial personnel.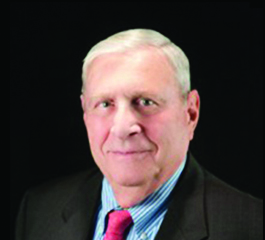 Joseph J. Rucci, Jr., Attorney and Member of the Firm, Rucci Law Group, LLC

Joseph J. Rucci, Jr. is one of the founding members of Rucci Law Group, LLC. His practice encompasses business law, nonprofits, trusts and estates, real estate and land use. Joe has been practicing law for over 40 years and his vast knowledge base makes him a valued business advisor as well as legal counsel to his clients. He is adept at helping clients solve complex business problems, from raising private equity to recruiting a board of directors. Nonprofit corporations are a professional and personal passion for Joe. He is a director and member of both the Governance and Audit Risk Committees of the AmeriCares Foundation, Inc., where he also serves as Corporate Secretary.
Our Sponsor

Expert Localization, Digital Delivery & Media Fulfillment Services
CMI offers localization services including translation, closed-captioning, subtitling, and dubbing for diverse audiovisual media from Hollywood films to corporate communications and videos for social media use and YouTube. Its latest product is the innovative dBrochure, a unique compelling format that takes a physical print piece and combines it with video that can be localized, bringing your message to a new level of brand engagement. CMI has a long history of offering physical media and fulfillment services like authoring for DVD and Blu-ray disc replication, packaging design and printing, warehousing, delivery and more.
Details
Date: Thursday, October 4, 2018
7:30 AM Registration and Networking
8:00 AM Buffet Breakfast and Program
Location: The Norwalk Inn & Conference Center, 99 East Avenue, Norwalk, CT.
Breakfast Fee
AFP MEMBERS – $30
FUTURE MEMBERS – $45
*GUEST of AFP Member – $40
A BENEFIT for all AFP-Fairfield County Chapter Members! We encourage you to invite a prospective member to an AFP educational program at a special rate of $40.
*Reservations can be made online by the guest, but the Member must attend the event. Walk-in guests will not qualify for special rate. Guests may only receive a special guest rate one time.