April 5, 2018 / The Norwalk Inn and Conference Center
Breakfast – The Makings of a Great Fundraising Board; speaker: Sharon Danosky
Boards are responsible for strategy, policy and fundraising.  Yet, most would rather do anything but fundraise.  The problem doesn't lie with the board, rather it is how boards have approached the whole topic of fundraising.  It is time to change the conversation and lead the board into an experience where they participate, enjoy and even engage joyfully in raising funds.  Real fundraising is about building relationships: introducing new relationships, cultivating donors at the beginning of their philanthropic experience and then respectfully stewarding the relationship over the long haul.  These are the types of activities that board members are well suited for.  In this workshop you will learn how to create a philanthropic culture among your board and show how they can be true fundraisers – and never having to ask for a contribution.
---
Our Speaker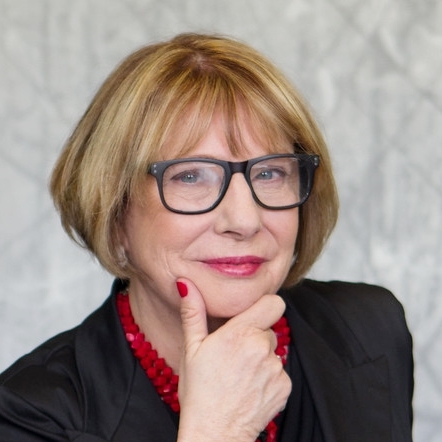 Sharon Danosky is a strategist and thought leader who partners with nonprofit organizations and their boards to build organizational capacity that works, with over 35 years' experience working with organizations across the non-profit sector.  Sharon knows how to drive change and achieve results and has re-infused boards with a new sense of purpose, while shifting the discussion from operations and paint colors to strategy and impact.
Whether in the Board room, the Chief Executive's Office or working with staff, Sharon brings a hands-on approach that gives her clients the tools that work and instills them with the confidence to succeed.  Sharon is a Board Source Certified Governance Trainer, and conducts rousing seminars and workshops. She was part of a ten-member delegation that worked with non-governmental organizations in Russia. And while she doesn't speak Russian – she does speak your language.
---
Reservations
The Fairfield County Chapter of the Association of Fundraising Professionals (AFP) will hold this educational program on Thursday, April 5, 2018 from 8:00 a.m. – 9:30 a.m. at The Norwalk Inn & Conference Center, 99 East Avenue, Norwalk, CT.
Registration/networking opens at 7:30 a.m., and the buffet opens/meeting starts promptly at 8:00 a.m.
A BENEFIT for all AFP-Fairfield County Chapter Members!
We encourage you to invite a prospective member
to an AFP educational program at a special rate of $40.
*Reservations can be made online by the guest, but the Member must attend the event.
Walk-in guests will not qualify for special rate.
Guests may only receive a special guest rate one time.
Contact Marianne Hickey at 203-834-1910, or by e-mail at mshickey@optonline.net
BREAKFAST FEE:

AFP MEMBERS – $30
*GUEST of AFP Member – $40
FUTURE MEMBERS – $45

We accept checks, and online credit card payments. To register online using your credit card, please click here
Make check payable to "AFP-FC" and mail to: Marianne Hickey, 29 Black Alder Lane, Wilton, CT 06897
Payment is appreciated in advance
Anyone who has made a reservation and cannot attend must cancel by 12 pm on the Wednesday preceding the event. If no cancellation has been received, there will be no refund or carry over of the fee. If pre-payment has not been made and no cancellation has been received by 12 pm on Wednesday, that person will be billed for the amount due for the event.
---
We thank the following 2018 Sponsors
for making our Programs available:
January 11, 2018 Members Roundtable

MSP Cultivate is a New Canaan based strategic marketing agency specializing in enhancing nonprofit organizations' mission-driven communication. Our mission is to use the latest in technology, creative services, and production methods to help you accomplish your most fundamental goal: engaging and connecting with your constituents, and helping raise money. We work with multi-hospital healthcare networks, colleges, and a variety of nonprofits. Our strategies increase donation returns on development dollars spent. The result of MSP's partnerships has helped organizations improve donor retention, increase participation rates, and total dollars raised. Our team professionals bring the experience of veteran fundraising specialists, digital marketing experts, database gurus, and creative artists.
Nils Morgan
MSP Cultivate, 65 Locust Avenue, New Canaan, CT
nmorgan@mspdigital.com   mspcultivate.com   203-252-5097
---