November 6, 2012 / FCCF, Norwalk
Audio Conference – The Ever Changing World of Small Non-Profit Boards
Our AFP Chapter is happy to make Web Conferences available for our fundraising community. We purchase the Web Conference from AFP International to ensure quality programs and present them at a central location. This is not a webinar, all conference participants watch the presentation at the identified location.
Registered participants will receive an email the day prior to the conference, with a link to download their own conference materials. (There will be no handouts given at the conference.)
FREE TO AFP MEMBERS   ($20 for non-members*) 
Presenter:  Sean D. Hammerle, CFRE
Date:  November 6, 2012 (Tuesday)
Start Time:  1:00 PM
Estimated Length: 1 hour, 30 minutes
Location:
FairfieldCountyCommunity Foundation
383 Main Avenue, Norwalk, CT
Tel 203.750.3200 (reception)
Contact: Sharon L. Reiss, CFRE – 203.750.3205
Directions:
Please park on level P2 or P1 (the last 2 levels of the parking garage). You will enter the building through the elevator lobby and take the elevator to Plaza Level to sign in. The Community Foundation is on the 4th floor.
Fairfield County Community Foundation is located in the Merritt View building, 383 Main   Ave., Norwalk. The major landmark is a large shopping center directly across the street, with a Bob's Stores and Stop and Shop.
Registration/Payment:
Free to AFP Members; $20 for Non-Members
*We ask that payment for Non-Members be made in advance, either by mailing a check made payable to "AFP-FC" and mailed to:
Marianne Hickey, 29 Black Alder Lane, Wilton, CT  06897
or we can accept a Visa or M/C payment over the phone by calling Marianne at 203.834.1910.
To confirm your attendance, send an email to:
About the Event:
Why is it that some small non-profit boards tend to get mired down in crises and create a feeling of dysfunction? Are these familiar issues for you: lack of fundraising experience or the desire to do so; resistance to change; focusing on the "little" picture and forgetting the big one; or micromanaging staff? Your board members may have the best of intentions, buy you must help them put "FUN" into the board's "Dysfunction". They need guidance in making their volunteer experience even better for themselves and for the organization. This session will provide participants various learning tools in creating a positive experience of change for boards in search for that "FUN" or "First-Class Understanding of Non-profits".
In this session:
Learn techniques to help create a "comfort zone" for board members
The 4G Network of Small Non-Profit Management
Learn how to "think like a big board" and stop trying to "Keep up with the Joneses"
Learn how to prevent Crisis to Crisis living!

Target Audience:
This session is an excellent experience for beginning to intermediate level executive directors, development professionals, and volunteer board members of small and medium-sized non-profits facing volunteer leadership challenges.

CFRE Credits:
You earn 1.5 CFRE credits toward certification for each Audio/Web Conference you attend. For more information about CFRE certification, please visit http://www.afpnet.org/Professional/CertificationList.cfm?navItemNumber=554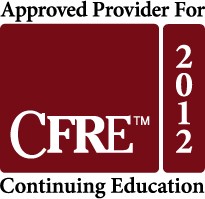 About the Presenter:
Sean D. Hammerle, CFRE is the Founder and President of PLAID Consulting, LLC a Houston-based firm focused on philanthropic leadership and institutional development for small and medium sized non-profits. With over 20 years' experience in non-profit fundraising, Sean has raised over $50 million for organizations of all sizes and missions throughout his career. He is a member of the AFP International Board and Subject Matter Expert for CFRE International.