January 28, 2014 / Norwalk Community College
Audio Conference – Inbound Marketing: The Latest Techniques to Attract More Donors, Volunteers and Others held at NCC
Our AFP Chapter is happy to make Web Conferences available for our fundraising community. We purchase the Web Conference from AFP International to ensure quality programs and present them at a central location. This is not a webinar, all conference participants watch the presentation at the identified location.
Registered participants will receive an email the day prior to the conference, with a link to download their own conference materials. (There will be no handouts given at the conference.)
FREE TO AFP MEMBERS   ($20 for non-members*)
Presenter:  Allan Pressel
Date:  January 28, 2014 (Tuesday)
Start Time:  1:00 PM
Estimated Length:  1 hour, 30 minutes
Location:
Norwalk Community College
Culinary Arts Dining Room, West Campus
188 Richards Avenue, Norwalk, CT  06854
Contact:  Scott Gentry
Phone:  203-857-7261
Directions (see below)
Registration/Payment:
Free to AFP Members; $20 for Non-Members*
*We ask that payment for Non-Members be made in advance, either by mailing a check made payable to "AFP-FC" to:
Marianne Hickey, 29 Black Alder Lane, Wilton, CT  06897
or we can accept a Visa or M/C payment over the phone by calling Marianne at 203.834.1910.
To confirm your attendance, send an email to: 
About the Event:
Nonprofits' efforts to find supporters are rapidly being supplanted by the need for supporters to easily find you.  Learn about specific, low-cost marketing and fundraising techniques that will drive more traffic to you online, and increase your "conversion rate" so more of them become donors, event attendees, and other supporters.  We'll examine how to implement inbound marketing by combining techniques like search engine optimization, pay-per-click, blogs, articles, websites, landing pages, calls to action, links, social media, and more to promote and leverage your content, boost online traffic, generate leads, and convert those leads into supporters.  We'll also discuss how to easily measure results to validate that your fundraising programs are working.
At the conclusion of this session participants will:
Build/maintain an interactive website designed to convert visitors to leads
Drive online traffic to your website and social media
Keep traffic on your site with lots of functionality (i.e., "stickiness")
Convert leads into donations and other forms of support (i.e., "conversion")
Track results
Target Audience:
Everyone!  All nonprofit management, board, fundraisers, and consultants.
CFRE Credits: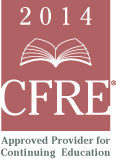 You earn 1.5 CFRE credits toward certification for each Audio/Web Conference you attend. For more information about CFRE certification, please visit http://www.afpnet.org/Professional/CertificationList.cfm?navItemNumber=554
About the Presenter: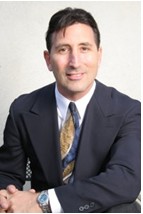 Allan Pressel is CEO of PowerSite123, whose unique technology enables nonprofits to have world-class websites, social media, and marketing.  Allan was designated as one of the world's leading ePhilanthropy speakers.  Allan is co-author of Internet Management for Nonprofits.  He was given the Volunteer Service Award by President George W. Bush.  Allan was co-founder of i-Cube, which had a highly successful IPO.
Directions:
DIRECTIONS TO NORWALK COMMUNITY COLLEGE
Norwalk Community College
Culinary Arts Dining Room, West Campus
188 Richards Avenue, Norwalk, CT  06854
Contact:  Scott Gentry
Phone:  203-857-7261
FROM I-95 (NORTHBOUND OR SOUTHBOUND)
Take Exit 13.
Take a right at the end of the exit ramp onto US Route 1 (Connecticut Avenue).
Take left onto Richards Avenue (Shell Station on left).
Proceed 1/2 mile north on Richards Avenue to NCC.
West Campus on left; Culinary Arts Dining Room is on the main floor just inside the WilliamSchwabCenter for Information Technology

FROM MERRITT PARKWAY (CT-RTE 15) NORTHBOUND:
Take Exit 38.
Take a right at the end of the exit ramp onto 123 South
Take you first left onto Ponus Avenue
Bear right at the fork onto Fox Run Road
Proceed through the traffic light and bear right around FoxRunSchool
Take a left at the stop sign onto Richards Avenue
Follow Richards Avenue for one mile.
East Campus on the left
West Campus on the right
FROM MERRITT PARKWAY (CT-RTE 15) SOUTHBOUND:
Take Exit 38.
Take a right at the end of the exit ramp onto Route 123 North
Take your first left onto Nursery Road
Follow the directions above