April 6, 2023 / Online
April Virtual Lunch Program: Strategic Planning
AFP Fairfield County presented by CCS
Strategic Planning for Nonprofit Organizations and Fundraising Success
Gone are the days of predictable futures and rigid pathways to success, and so too should be the reliance on a traditional approach to organizational planning. If you want to set a strategic plan worthy of investment, go long on vision, short on specifics, and big on ambitions. Learn how to cut through noise and ground your next strategic plan in this new reality.
Our Presenter:
Craig Shelley, CFRE – Chief Growth Officer at Orr Group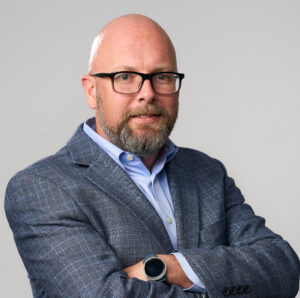 Craig is a trusted partner and advisor to the nonprofit sector's most ambitious leaders. He advances the missions of nonprofits by bringing a change-management and entrepreneurial approach to strategy, organizational development, fundraising, and board optimization.
In addition to his direct work with clients, as a Partner and Orr Group's Chief Growth Officer, Craig helps to set the course for Orr Group's continued success. He leads their Impact Group, focused on identifying and meeting the needs of their nonprofit partners and projecting their best practices and viewpoints across the sector, as well as Orr Group's Growth Team, which is responsible for our brand, marketing, communications, thought leadership, and business development efforts.
Craig is a Certified Fundraising Executive (CFRE) and frequently speaks at conferences and publishes articles on leadership and philanthropy. Prior to joining Orr Group in 2013, Craig was the National Director of Development and Corporate Alliances for the Boy Scouts of America. In this position, he was responsible for leading annual fundraising, corporate partnerships, and alumni relations for the organization. He also provided training, support, and consulting to nearly 300 local Boy Scouts affiliates, which collectively raised over $250 million annually.
Our Sponsor:
Private Wealth Management for High Net Worth Individuals, Corporate Executives, Entrepreneurs, Endowments, Foundations, and Family Offices
In a world where most investment managers look alike, we are honored to advise clients at Bernstein Private Wealth Management—a firm like no other. We are investors, not intermediaries or middlemen, working directly with clients to solve today's financial planning and investment strategy challenges. A common thread among our clients is that they are hardworking, honest, down-to-earth people who are looking to work with financial advisors who are not "yes" people.  We and Bernstein are fiduciaries—our clients always come first, we have no conflicts of interest, and we are completely transparent.
One of our clients said it best when asked why he works with us: "There is no such thing as someone who is very honest or highly ethical; someone is honest and ethical, or they are not." This is how we work with our clients and why our clients trust us and trust Bernstein.
Bernstein is a "global boutique"—we have the resources and expertise to do what our clients need us to do. We manage $650+ billion and have constructed our firm in a manner where each client feels as though they are our only client.
Scott C. Nevins
Principal
T +1 212 756-4259   M +1 203 858-4114

Find out more about Scott and his team Partnering With Us

1345 Avenue of the Americas
New York, NY  10105
Blog  |  LinkedIn  |  Twitter  |  YouTube  |  Facebook
Details
Date: Thursday, April 6, 2023, 1:00 PM – 2:00 PM
Location: Online
Workshop Fee
AFP MEMBERS (ALL CHAPTERS) – $10
FUTURE MEMBERS & GUESTS OF AFP Member – $25
CFRE Credits:
You earn 1 CFRE credit toward certification for this event.
For more information about CFRE certification, please visit https://www.cfre.org/certification/