December 3, 2015 / The Norwalk Inn & Conference Center
Annual Meeting and Luncheon – Don't Think Outside of the Box…Instead, Ask Why the Box? Sponsored by CompuMail
Dear Colleagues,
Please join our Chapter's Annual Meeting and final 2015 monthly luncheon meeting.  During this Annual Meeting, we will approve last year's minutes and the 2016 slate of Chapter leadership, which you should have received in October. Your participation is important for the future of the Chapter, and we hope you will make an effort to join as we will also celebrate our work throughout the year.
We are delighted to be closing out the calendar year with a thought-provoking presentation by Watts Wacker, Futurist/Professional Wizard/Global Consultant.  Mr. Wacker's presentation is about futuring, looking at what could shape one's future, and about visioning, deciding the future one wishes to create. Futuring and visioning are not identical, but clearly related. Mr. Wacker's intention is less about being correct, about a "so called" prediction, and more about helping your organization see if you can find yourself in the story.
Bring a guest!!
The Annual Meeting is a time to welcome our incoming 2016 Chapter leadership, and an occasion to reflect upon the work of the Chapter during the past year.  It has been my privilege to serve you as President of the AFP Fairfield County Chapter.  Thanks to each of you for the work you do on behalf of your organizations and your commitment to professionalism in fundraising.  You have shared your insights, thoughts and ideas about our profession during the past year, providing inspiration to many people.
Thank you for being a part of AFP Fairfield County Chapter, and I look forward to seeing you.
Best regards,
Gervais Hearn
President, AFP Fairfield County Chapter
---
Our Speaker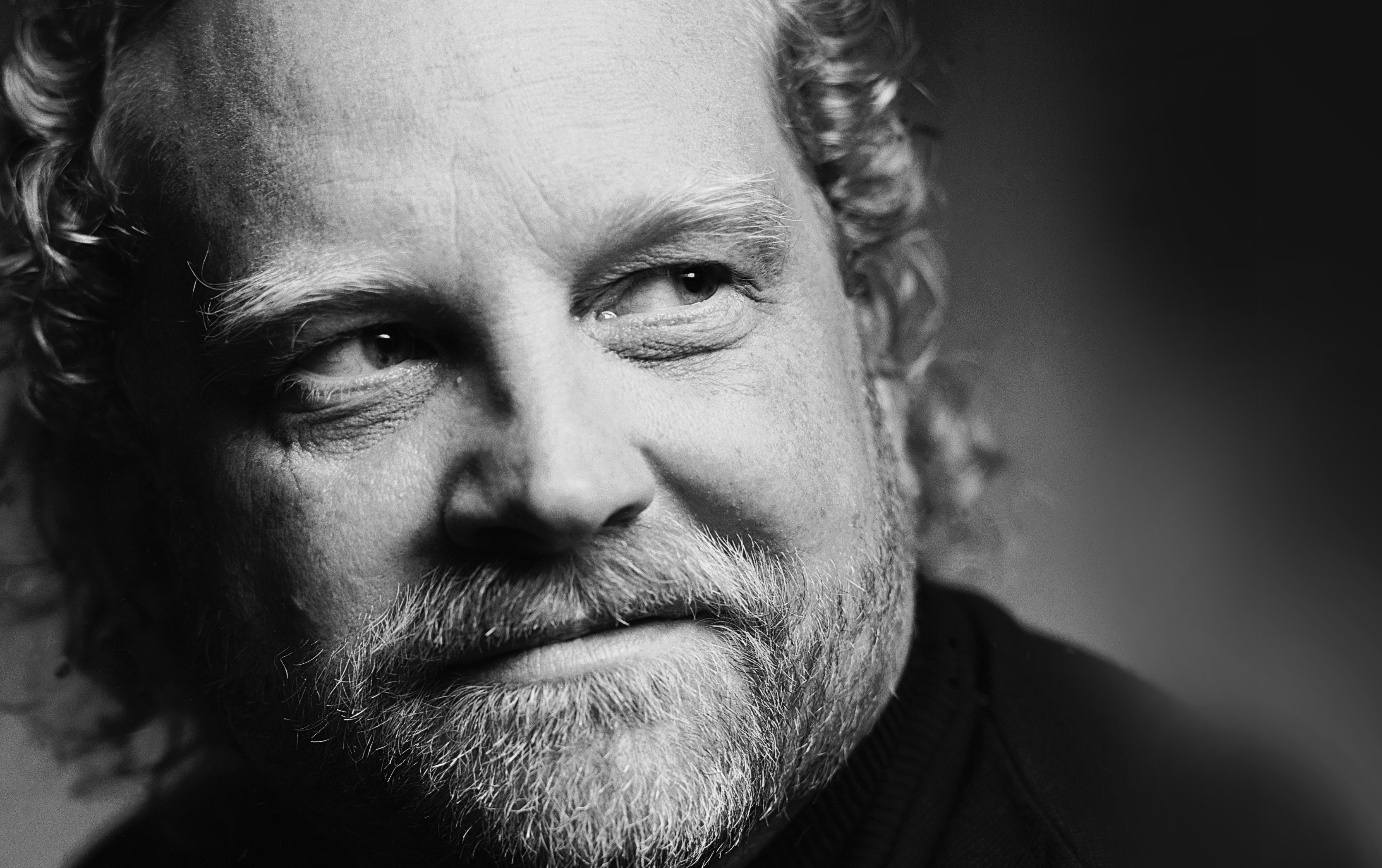 Watts Wacker is one of the most celebrated and influential minds in modern business: lecturer, bestselling author, political commentator and – one of the world's most respected futurists since 1986.
By embracing the essence of being and becoming, his unique ability to question the past, future and present has made him a world-renowned professional speaker, consultant and futurist for the past 30 years.
His uncommon versatility and vision have allowed him to consult the world's top corporations and organizations to navigate the sea of change that is taking hold in the new millennium. Watts is the Founder and Director of FirstMatter LLC – a consulting firm with the objective to make new methods, new metrics and new tools and to bring the future to contemporary organizations. Watts was the Futurist at SRI International (the legendary Menlo Park think tank) and spent 10 years as the resident Futurist at Yankelovich Partners. Among many accolades, he created the communication slogan "Imagination At Work" for GE. One prominent group remarked: "When we asked ourselves 'who was the best speaker we have had in the last 10 years?', Watts Wacker was the answer."
---
Our Luncheon Sponsor

CompuMail has provided marketing communication services for over 25 years, specializing in data processing; graphic design services; digital, offset, and thermographic printing; purl, gurl and QR code development; direct mail services and more – all in our facility in central Connecticut. Whether it is printing your business cards or developing and managing your fundraising campaign, we engage industry leading technologies in order to bring our clients the best products and results.
Call us today to address any of your marketing or fundraising needs!
---
Reservations:
Special "Guest of Member" Pricing Option ! 
A BENEFIT for all AFP-Fairfield County Chapter Members for a limited trial basis.
We encourage you to invite a guest and prospective member
to AFP luncheons at a special rate of $35.
*Reservations must be made online by the member. Limit one per member at this special rate per event. Member must attend the event. Walk-in guests will not qualify for special rate. 
=======================================
The Fairfield County Chapter of the Association of Fundraising Professionals (AFP) will hold its monthly educational program on Thursday, December 3, 2015 from 12 noon – 1:30 p.m. at The Norwalk Inn & Conference Center, 99 East Avenue, Norwalk, CT. Registration/networking opens at 11:30 a.m., and the buffet opens/meeting starts promptly at 12 noon.
Luncheon fee:

 AFP Members – $25

*

Guest of AFP Member – $35

 Non-Members – $45

We accept checks, and online credit card payments. 

To register online using your credit card

, click here for the link 
Make check payable to "AFP-FC" and mail to:Marianne Hickey, 29 Black Alder Lane, Wilton, CT  06897
Payment is appreciated in advance
Anyone who has made a reservation and cannot attend the luncheon must cancel by 3 pm on the Wednesday preceding the luncheon. If no cancellation has been received, there will be no refund or carry over of the luncheon fee. If pre-payment has not been made and no cancellation has been received by 3 pm on Wednesday, that person will be billed for the amount due for the luncheon.
---
 We thank the following 2015 Sponsors
for making our Programs available:
January 8, 2015 Luncheon

For wealthy individuals and families with complex wealth management needs, U.S. Trust offers innovative and customized financial solutions to help meet unique lifestyle, family, business and philanthropic goals.
A coordinated team backed by more than 200 years of experience and the resources of one of the world's largest financial institutions works with each client to understand and address their needs.
Senior Vice President-Private Client Advisor
U.S. Trust, Bank of America Private Wealth Management
1 Gorham Island, Suite 202, Westport, CT 06880
---
 February 5, 2015 Luncheon

For more than a quarter century, StaleyRobeson has provided professional fund-raising counsel and guidance to hundreds of not-for-profits. Our clients include  independent schools,  colleges and universities, medical centers and hospitals, libraries, human service agencies, and character-building organizations.
Regardless of your organization's size, constituency or circumstance, StaleyRobeson's professionals are prepared by training and experience to respond to the unique challenges of the not-for-profit community.
www.staleyrobeson.com
800-659-7247
---
March 12, 2015 Luncheon

Craig Rosenberg, CRPC, CDFA
S & R Associates
First Vice President-Wealth Management, Senior Financial Advisor
Portfolio Manager, PIA Program
 Merrill Lynch
1499 Post Road, 2nd Floor
Fairfield, CT 06824
T 203.254.6987      T 866.797.9289      F 203.648.4754

---
April 2, 2015 Breakfast

BlumShapiro is the largest regional accounting, tax and business consulting firm based in New England with offices in Connecticut, Massachusetts and Rhode Island. We have grown to over 400 accounting, consulting and administrative professionals, making us one of the top 60 largest accounting firms in the U.S.
Drawing upon our breadth and depth of experience in our primary service areas — privately held businesses, non-profit organizations and government entities–we strategically tailor and consistently deliver tested solutions for unlocking the full potential of your organization. Our highly valued team members bring their diverse backgrounds and strengths to the table resulting in you receiving a true blend of national firm experience and local firm delivery. We offer a wide range of services under one roof, including audit, tax and business consulting. Our team shares a common passion:  a personal commitment to each client's success as well as to the communities in which we live and work.
Lori M. Budnick, Partner
29 South Main Street, West Hartford, CT 06107
PH: 860-561-6828

www.blumshapiro.com
---
May 7, 2015 Luncheon
Dylewsky, Goldberg & Brenner, LLC was founded approximately twenty years ago by certified public accountants committed to providing the highest quality services to not-for-profit organizations, individual taxpayers, business owners and their businesses. We believe that attentive, personal service is the basis for a successful accountant-client relationship. We view this professional bond as an ongoing commitment to our clients' financial, management, and tax matters – not merely an examination of data. Our dedicated staff of qualified professionals is committed to providing you with diverse services and benefits.
Our experience with not-for-profit organizations is extensive and up-to-date as it is a significant practice area for our firm.
For more information, please contact Scott M. Brenner, CPA at 203-975-8830 or .
---
June 4, 2015 Luncheon

Who We Are
Since 1995, we have helped leading nonprofits across the United States and Canada remove their biggest planned giving obstacles and double the results of their planned giving efforts with limited time and money. We listen to nonprofits—and their donors—and take what we hear to continually perfect the planned giving bridge between nonprofits and their donors. The result is the most cost effective, time efficient planned giving presentation system—donor motivation "in a box."
Through The Donor Motivation Program® and The Donor Motivation Professionals of North America, a network of trained professionals, we have helped North American charities "motivate planned giving!" Tens of thousands of donors have engaged in our Donor Presentation Experience and rated it either "one of the finest" or "absolutely the best" of its type.  Why?  It "speaks donor!"
Executive Director
84 West Park Place, Stamford, CT 06901
---
September 3, 2015 Luncheon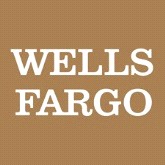 As a nonprofit organization or philanthropic individual, you serve your community and the causes that are important to you with care and compassion, and seek to make a positive difference in the lives of others.
At Wells Fargo, we are dedicated to helping nonprofit organizations, individuals and families achieve their strategic charitable goals and missions. By working together to understand your unique needs, we can provide innovative solutions to help meet your objectives and help bring your charitable vision to life.
To learn more about how Wells Fargo Philanthropic Services can help serve the needs of your nonprofit organization or meet your individual charitable goals, please contact:
Christine Testani
Investment Strategist
Vice President
Wells Fargo Private Bank
New Haven Executive Office
205 Church Street , New Haven, CT  06510-1805
203-257-2628 Cell

---
October 1, 2015 Breakfast

Day Pitney LLP is a full-service law firm with close to 300 attorneys throughout Boston, Connecticut, New Jersey, New York, and Washington, DC. With one of the largest and most sophisticated individual clients practices in the country, the firm has extensive experience advising individuals and their families, and helping fiduciaries and tax-exempt entities plan for the future. The firm also offers clients strong corporate and litigation practices, with experience on behalf of large national and international corporations, as well as emerging- and middle-market companies.
Day Pitney lawyers routinely represent charitable organizations, business and industry associations, schools, hospitals, museums and private foundations. These entities are subject to unique tax and regulatory requirements that necessitate experienced counsel. In addition to providing tax and regulatory advice, our lawyers often act as general counsel to these organizations, advising them on contractual matters, governance, mergers, acquisitions and affiliations, employment matters, governmental regulation, environmental issues, and real estate transactions, among other matters, all the while keeping in mind the unique requirements applicable to maintaining tax-exempt status.
Jennifer M. Pagnillo, Partner
24 Field Point Road | Greenwich, CT 06830
| (203) 862 7875
BOSTON    CONNECTICUT    NEW JERSEY    NEW YORK    WASHINGTON, DC   www.daypitney.com
---
December 3, 2015 Luncheon

CompuMail has provided marketing communication services for over 25 years, specializing in data processing; graphic design services; digital, offset, and thermographic printing; purl, gurl and QR code development; direct mail services and more – all in our facility in central Connecticut. Whether it is printing your business cards or developing and managing your fundraising campaign, we engage industry leading technologies in order to bring our clients the best products and results.
Call us today to address any of your marketing or fundraising needs!