December 5, 2017 / The Norwalk Inn and Conference Center
Annual Meeting and Holiday Luncheon
Annual Meeting and Holiday Luncheon sponsored by CompuMail
You Can't Give What You Don't Have
Guest speaker: Jonathan Fanning
About Our Session
Jonathan Fanning brings an inspirational message that will make you reconsider your own personal gifts and how you share them with others in your life as a parent, friend, co-worker, and, yes, as professional fundraiser and non-profit executive.
As a wonderful prelude to the Season of Giving, what can you give?
---
About Our Speaker
Jonathan Fanning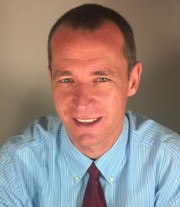 Jonathan Fanning helps organizations and individuals reach their full potential and is the author of Who are you BECOMING?  Through keynote speaking, training workshops, coaching, and consulting, Jonathan works to create excellence within companies, teams and organizations that are not willing to settle for "good enough."
Jonathan was voted best speaker at a recent TED Talk conference.
A traumatic car accident and several other "Frying Pan" moments in the middle of Fanning's career as a management consultant to Fortune 500 companies triggered a quest for a deeper sense of purpose, meaning, and significance.  "Who are you BECOMING?" and "Who are you helping others to BECOME?" became central to Jonathan's life, businesses, and speaking. With over fifteen years of experience coaching leaders, from Fortune 500 executives to sole proprietors, Jonathan has developed expertise in the principles, practices, and challenges of creating a worthwhile vision and becoming the leader capable of the worthy pursuit.
Fanning has built several successful businesses, including a national children's fitness franchise and Entrepreneur Adventure, which helps young people experience business start-up and ownership.  Jonathan shares his message with organizations around the world, inspiring with relevant stories, strategies, and practical application steps to help audience members challenge the status quo.
Jonathan lives in NY with his amazing wife, Dominika, and two angelic little girls, Ella and Maya.
---
Our Sponsor

CompuMail has provided marketing communication services for over 25 years, specializing in dataprocessing; graphic design services; digital, offset, and thermographic printing; purl, gurl and QR code development; direct mail services and more – all in our facility in central Connecticut. Whether it is printing your business cards or developing and managing your fundraising campaign, we engage industry leading technologies in order to bring our clients the best products and results.
Call us today to address any of your marketing or fundraising needs!
---
Reservations
The Fairfield County Chapter of the Association of Fundraising Professionals (AFP) will hold this educational program on Tuesday, December 5 from 11:30am-1:30pm at The Norwalk Inn & Conference Center, 99 East Avenue, Norwalk, CT.  Registration/networking opens at 11:30am, and the buffet opens/meeting begins promptly at 12:00.  
A BENEFIT for all AFP-Fairfield County Chapter Members!
We encourage you to invite a prospective member
to an AFP educational program at a special rate of $40.
*Reservations can be made online by the guest, but the Member must attend the event.
Walk-in guests will not qualify for special rate.
Guests may only receive a special guest rate one time.
EVENT FEE:

AFP MEMBERS – $30
GUESTACCOMPANIED BY AFP MEMBER – $40
NON-MEMBERS – $45
We accept checks, and online credit card payments. IF YOU WISH TO REGISTER ONLINE USING YOUR CREDIT CARD, CLICK HERE FOR THE LINK 

Make check payable to "AFP-FC" and mail to:Marianne Hickey, 29 Black Alder Lane, Wilton, CT  06897
*Payment is appreciated in advance
*Anyone who has made a reservation and cannot attend must cancel by 12 pm on the Monday preceding the event. If no cancellation has been received, there will be no refund or carry over of the fee. If pre-payment has not been made and no cancellation has been received by 12 pm on Monday, that person will be billed for the amount due for the event.
---
CFRE Credits

You earn 1.5 CFRE credits toward certification for this event. For more information about CFRE certification, please visit: http://www.afpnet.org/Professional/CertificationList.cfm?navItemNumber=554
---
We thank the following 2017 Sponsors
for making our Programs available:
January 12, 2017 Members Roundtable

MSP Cultivate is a New Canaan based strategic marketing agency specializing in enhancing nonprofit organizations' mission-driven communication. Our mission is to use the latest in technology, creative services, and production methods to help you accomplish your most fundamental goal: engaging and connecting with your constituents, and helping raise money. We work with multi-hospital healthcare networks, colleges, and a variety of nonprofits. Our strategies increase donation returns on development dollars spent. The result of MSP's partnerships has helped organizations improve donor retention, increase participation rates, and total dollars raised. Our team professionals bring the experience of veteran fundraising specialists, digital marketing experts, database gurus, and creative artists.
Nils Morgan
MSP Cultivate
65 Locust Avenue, New Canaan, CT
mspcultivate.com
203-252-5097
---
February 2, 2017 Luncheon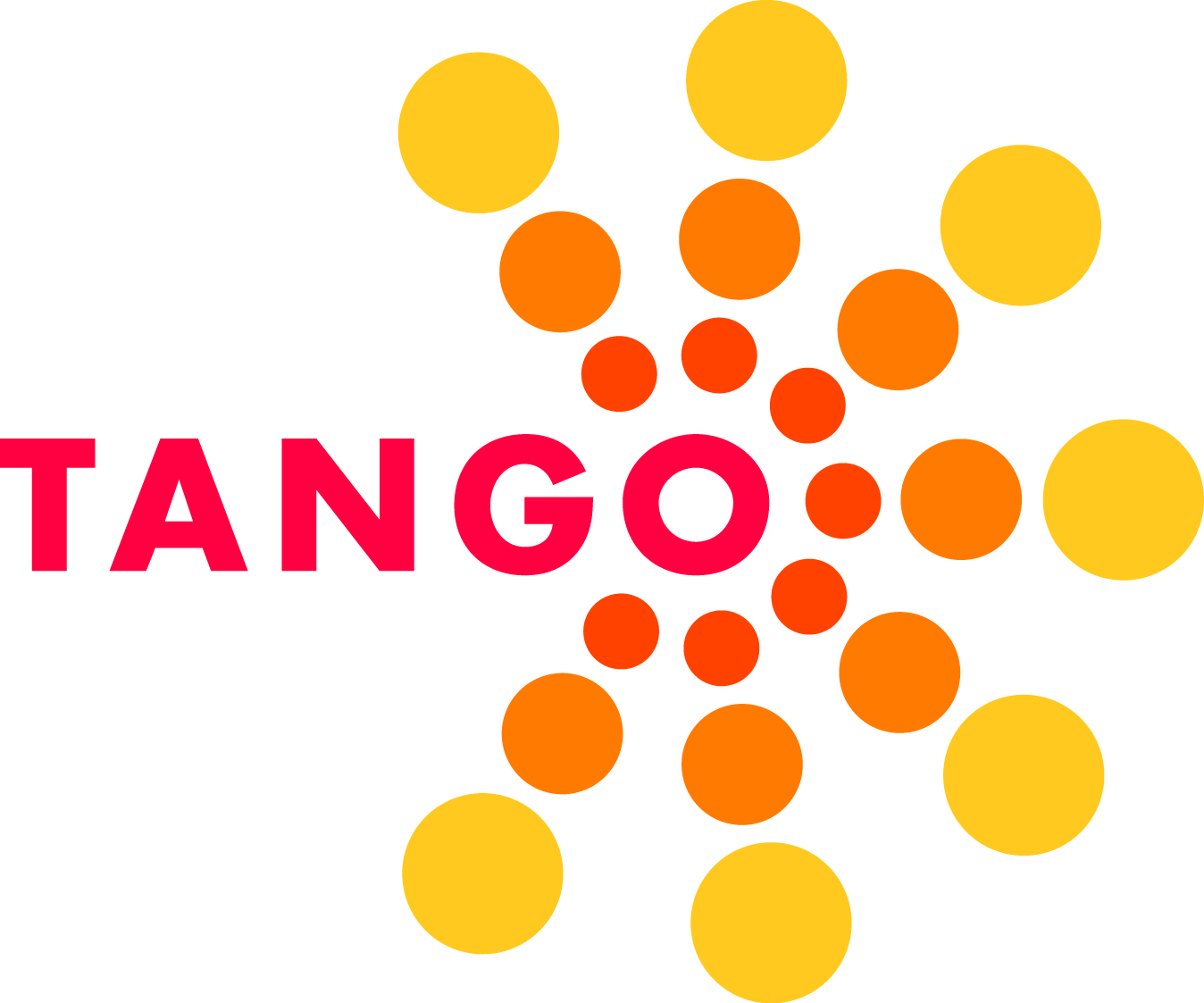 TANGO is a community of non-profit organizations that leverages its collective clout to create a platform on which socially responsible companies can deliver support that drives innovation, fiscal responsibility and mission advancement. By banding together, we have changed the way business is done.  Our collective purchasing power drives a better deal – beyond the "non-profit rate" our members benefit from the sharing of intellectual capital, best business practices, peer-to peer engagement and the untold benefits of being a part of a community that "gets it."
Rollin Schuster, Founder & President
Laura Hurlbirt, Associate Director
877-70-TANGO
www.tangoalliance.org
---
March 2, 2017 Members Roundtable


Russo & Associates, LLC, Attorneys at Law has been serving clients in Fairfield County for over ten years.  Our main focus is in the area of Real Estate Property, Small Business and Probate matters.  We help our clients with both transactions and litigation matters in each of these areas.
Our lawyers have a breadth of experience to help you no matter what your challenge: whether it's buying a home or settling a lawsuit with your neighbor over a common border fence.  Many small businesses rely on our expertise when they're first starting out, restructuring or when they find themselves in a Court dispute.  Though the most sensitive and compassionate work we do is helping families probate the estate of a loved one or setup a conservatorship to help a family member in crisis.
Robert D. Russo, Attorney
203.254.7579
www.russoassoc.com
Offices in Southport and Darien
---
April 27, 2017 Breakfast

BlumShapiro is the largest regional business advisory firm based in New England providing accounting, tax and business consulting services. We serve our clients from offices in Connecticut, Massachusetts and Rhode Island.
We serve as your business advisors, helping you solve challenges and maximize opportunities. Drawing upon our breadth and depth of experience in our primary service areas — non-profit organizations and educational institutions, privately held businesses and government entities — we strategically tailor and consistently deliver tested solutions for unlocking the full potential of your organization. Our highly valued team members bring their diverse backgrounds and strengths to the table resulting in you receiving a true blend of national firm experience and local firm delivery. Our team shares a common passion: a personal commitment to each client's success as well as to the communities in which we live and work.
The firm has long been an active citizen in our community and is a proud contributor to and sponsor of over 300 charitable, arts and civic organizations.  Partners and staff donate time serving as board members and in top leadership roles in over 200 organizations.
Patrick T. Dunleavey, CPA
Audit Manager, Non-Profit
BlumShapiro
2 Enterprise Drive, Shelton, CT  06484
Direct  203.944.8653      Fax  203.712.1453
Cell 203.218.1251    Toll-Free 800.529.9295
  / www.blumshapiro.com
---
May 17, 2017 Members Roundtable

Vantage in Philanthropy, Inc. is a full service fundraising consulting firm dedicated to nonprofits in the fields of education and youth programs, services for people with disabilities, environmental conservation, and the arts and historic preservation.  Celebrating the ten year anniversary of our firm, Vantage in Philanthropy is headquartered in Newport, RI with offices in Fairfield, CT and Fort Lauderdale, FL.  Our specialties include capital and endowment campaigns,  annual appeals and major gift programs, foundation grantwriting, feasibility studies, as well as donor prospect research and media relations.
Visit www.vantageinphilanthropy.com or contact David Guertin, President, at 401-619-3990 or
Vantage in Philanthropy, Inc.
69 Warwick Avenue, Fairfield, CT 06825
www.vantageinphilanthropy.com
---
June 1, 2017 Breakfast
 

Dylewsky, Goldberg & Brenner, LLC was founded approximately twenty five years ago by certified public accountants committed to providing the highest quality services to not-for-profit organizations, individual taxpayers, business owners and their businesses. We believe that attentive, personal service is the basis for a successful accountant-client relationship. We view this professional bond as an ongoing commitment to our clients' financial, management, and tax matters – not merely an examination of data. Our dedicated staff of qualified professionals is committed to providing you with diverse services and benefits.
Our experience with not-for-profit organizations is extensive and up-to-date as it is a significant practice area for our firm.  We have two offices to serve our clients throughout the tri-state area in Stamford, CT and Westport, CT.
For more information, please contact Scott M. Brenner, CPA at 203-975-8830 or 
---
December 5, 2017 Annual Meeting and Luncheon

CompuMail has provided marketing communication services for over 25 years, specializing in dataprocessing; graphic design services; digital, offset, and thermographic printing; purl, gurl and QR code development; direct mail services and more – all in our facility in central Connecticut. Whether it is printing your business cards or developing and managing your fundraising campaign, we engage industry leading technologies in order to bring our clients the best products and results.