July 10, 2019 / Pearl at Longshore
AFP Summer Roundtable and Social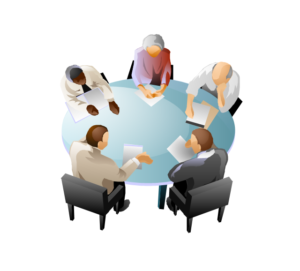 AFP Roundtable and Social
Join us for a summer Roundtable and Social next week! Back to back events will take place on Wednesday, July 10th at Pearl at Longshore, 260 Compo Road South, Westport, CT 06880.  If you haven't been to Pearl, you're in for a treat!
The Roundtable is from 3:30pm-5pm and is a "member only" benefit.  There is no fee. We will discuss Creating a Culture of Philanthropy in YOUR Organization.  The Roundtables are designed so that you can freely ask questions and exchange ideas. 
The Social will run from 5pm until 7pm and is open to members, guests and future members, this lively time to mix and mingle, exchange cards, and make friends is the perfect setting to build some relationships – and – learn about new opportunities in nonprofits or get more involved with AFP!
 There will be delicious passed hors d'oeuvres as well as a complimentary beverage included with registration.  AFP Members are $25, Guests of AFP members are $ 30, and Future Members/Guests of Future Members are $35.
Special Info on AFP Benefits
A BENEFIT for all AFP-Fairfield County Chapter Members! We encourage you to invite a prospective member to an AFP social programs are at a special rate of $30.
*Reservations can be made online by the guest, but the Member must attend the event. Walk-in guests will not qualify for a special rate. Guests may only receive a special guest rate one time.
Please join us in thanking our sponsor:

This event is funded (or funded in part) through member support of the AFP Foundation for Philanthropy's BE the CAUSE, the cooperative, annual fund campaign of the AFP Foundation for Philanthropy and local chapters across the U.S.  Your donation will help make our chapter's monthly educational programs possible.  Be the CAUSE also helps support diversity and inclusion initiatives, professional development opportunities, and research on the local, national, and international levels.
Details
Date: Wednesday, July 10th
3:30 PM – 5:00 PM Roundtable: Creating a Culture of Philanthropy in YOUR Organization.
5:00 PM – 7:00 PM Social
Location: Pearl at Longshore, 260 Compo Road South, Westport, CT 06880
Social Fee
AFP MEMBERS – $25
FUTURE MEMBERS – $35
*GUEST of AFP Member – $30