May 17, 2022 / Barcelona Wine and Tapas Bar, Fairfield
AFP April Roundtable and Social – CFRE Certification Information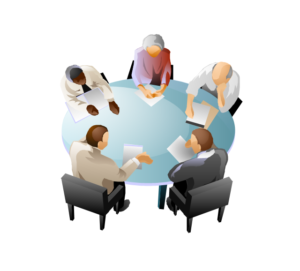 AFP Roundtable and Social
at Barcelona, Fairfield
Join us for a lively Roundtable Discussion and Social at Barcelona in Fairfield! Back-to-back events will take place on Tuesday, May 17th.
The Roundtable is from 4:30 pm-5:30 pm and is a "members-only" benefit. There is no fee. Our topic is CFRE certification. Several members will share the value of the certificate and help answer questions about the process of earning the certification. The Roundtables are designed so that you can freely ask questions and exchange ideas. 
The Social will run from 5:30 pm-7:30 pm and is open to members, guests, and future members. This is a great time to mix and mingle, exchange cards, make friends, and build new relationships. It is also the perfect setting to learn about new opportunities in nonprofits or get more involved with AFP!
There will be delicious passed hors d'oeuvres as well as a complimentary beverage included with registration. AFP Members are $25, Guests of AFP members are $30, and Future Members/Guests of Future Members are $35.
Special Info on AFP Benefits
A BENEFIT for all AFP-Fairfield County Chapter Members! We encourage you to invite a prospective member to an AFP social program at a special rate of $30.
*Reservations can be made online by the guest, but the Member must attend the event. Walk-in guests will not qualify for a special rate. Guests may only receive a special guest rate one time.
Please join us in thanking our sponsor:

MSP Cultivate is a New Canaan based strategic marketing agency specializing in enhancing nonprofit organizations' mission-driven communication. Our mission is to use the latest in technology, creative services, and production methods to help you accomplish your most fundamental goal: engaging and connecting with your constituents, and helping raise money. We work with multi-hospital healthcare networks, colleges, and a variety of nonprofits. Our strategies increase donation returns on development dollars spent. The result of MSP's partnerships has helped organizations improve donor retention, increase participation rates, and total dollars raised. Our team professionals bring the experience of veteran fundraising specialists, digital marketing experts, database gurus, and creative artists.
Nils Morgan
MSP Cultivate, 65 Locust Avenue, New Canaan, CT
   mspcultivate.com   203-252-5097
Details
Date: Tuesday, May 17th
4:30 PM Roundtable: CFRE Certification
5:30 PM – 7:00 PM Social
Location: Barcelona Wine and Tapas Bar, 4180 Black Rock Turnpike, Fairfield, CT 06824
Social Fee
AFP MEMBERS – $25
FUTURE MEMBERS – $35
*GUEST of AFP Member – $30