2014 Meeting Dates and Programming - AFP Fairfield
DATE

(All Luncheons on Thursdays)

Presenter

Topic

January 9, 2014
Joseph Staley, CFRE, President & CEO, StaleyRobesonSponsored by U.S. Trust
Evolution of Campaigns
February 6, 2014
Ceci Maher, LMSW, Executive Director, Person to PersonSponsored by Neuberger Berman
Organization Integrations  – Everything You Need to Know
March 6, 2014
Stephanie Thomas, President, Stetwin Consulting
Spectacular Special Events
April 3, 2014
Steve Jakab, CFRE, President, Bridgeport Hospital FoundationSponsored by Danosky & Associates
Building Relationships and Stewarding Donors
May 1, 2014 Half-Day Seminar

CANCELLED

Theresa Shubeck, Executive Vice President, Ruotolo AssociatesDoug Held, Vice President, Ruotolo Associates, Inc.Sponsored by Dylewsky, Goldberg & Brenner, LLC
Board Members and Us:  Our Syncopated Tango of Trust
June 5, 2014
John Broom, Senior Account Manager, Hearst Digital MediaSponsored by BlumShapiro
Why Social Media?
September 4, 2014
Kristen Mengold, VP for Advancement & Alumni Relations, Iona CollegeSponsored by CBP
The Corner Stone of Strong Fundraising Programs
October 2, 2014
Maurice Segal, Partner, Pro Bono PartnershipSponsored by Robinson & Cole
Navigating Non-Profit Ethical Challenges
December 4, 2014
Bruce Silverstone, Vice President Communications, Aquarion Water CompanySponsored by CompuMail
Inspired Giving
 *Additional Event: September 17, 2014 – Fairfield County Nonprofit Resource Fair – 8:30-10:30 a.m., held at Wilton Library
---
December 4, 2014
Inspired Giving presented by Bruce Silverstone, Vice President Corporate Communications, Aquarion Water Company
The Aquarion Water Company is a leader in environmental protection and last year won the AFP Outstanding Corporation award in Connecticut.  Bruce will present his insights on philanthropic giving as a generous supporter of deserving causes on behalf of Aquarion and his personal leadership in many local non-profits.
Bruce T. Silverstone, Vice President, Corporate Communications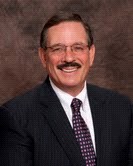 Bruce T. Silverstone is Vice President, Corporate Communications, for Aquarion Water Company, the largest investor-owned water utility in New England and the seventh largest in the United States. He is responsible for the company's external communications, community relations, government relations and philanthropic programs. In guiding Aquarion's philanthropic work, he oversees activities spanning the numerous cultural, educational, recreational, environmental and humanitarian efforts the company supports.
Prior to joining Aquarion, Bruce was president and creative director of his own marketing and communications firm, Silverstone Adkins & Breit, Inc., serving Fortune 200 clients including General Electric, GE Capital, Kraft Foods, Praxair, IBM, Black & Decker, and others. Previously, he was with General Electric Company for 12 years as a speech writer, and marketing and advertising manager.
Bruce serves on the National Association of Water Companies' Communication Committee and Government Relations Committee. He is Vice President of the Board of the Stamford Museum & Nature Center, and serves on the executive board of the Workplace, Inc., the Special Needs Board of St. Vincent's Medical Center, the board of Connecticut's Beardsley Zoo, and the President's Council of Mystic Aquarium. Other activities and positions include fundraising for Swim Across the Sound; Adjunct Professor, Fairfield University; past chairman of the Long Hill Fire Commission; volunteer emergency medical technician; and licensed FIFA soccer coach. He is also a member of the National Society of Professional Journalists.
Bruce, a U.S. Air Force veteran, holds a B.A. in journalism and an M.A. in corporate and political communications from Fairfield University. He and his wife, Pam, reside in Trumbull, and they have two children.