December 4, 2014 / The Norwalk Inn & Conference Center
Luncheon – Inspired Giving; presented by Bruce T. Silverstone; sponsored by CompuMail
The Aquarion Water Company is a leader in environmental protection and last year won the AFP Outstanding Corporation award in Connecticut.  Bruce will present his insights on philanthropic giving as a generous supporter of deserving causes on behalf of Aquarion and his personal leadership in many local non-profits.
---
About Our Speaker
Bruce T. Silverstone, Vice President, Corporate Communications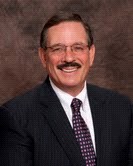 Bruce T. Silverstone is Vice President, Corporate Communications, for Aquarion Water Company, the largest investor-owned water utility in New England and the seventh largest in the United States. He is responsible for the company's external communications, community relations, government relations and philanthropic programs. In guiding Aquarion's philanthropic work, he oversees activities spanning the numerous cultural, educational, recreational, environmental and humanitarian efforts the company supports.
Prior to joining Aquarion, Bruce was president and creative director of his own marketing and communications firm, Silverstone Adkins & Breit, Inc., serving Fortune 200 clients including General Electric, GE Capital, Kraft Foods, Praxair, IBM, Black & Decker, and others. Previously, he was with General Electric Company for 12 years as a speech writer, and marketing and advertising manager.
Bruce serves on the National Association of Water Companies' Communication Committee and Government Relations Committee. He is Vice President of the Board of the Stamford Museum & Nature Center, and serves on the executive board of the Workplace, Inc., the Special Needs Board of St. Vincent's Medical Center, the board of Connecticut's Beardsley Zoo, and the President's Council of Mystic Aquarium. Other activities and positions include fundraising for Swim Across the Sound; Adjunct Professor, Fairfield University; past chairman of the Long Hill Fire Commission; volunteer emergency medical technician; and licensed FIFA soccer coach. He is also a member of the National Society of Professional Journalists.
Bruce, a U.S. Air Force veteran, holds a B.A. in journalism and an M.A. in corporate and political communications from Fairfield University. He and his wife, Pam, reside in Trumbull, and they have two children.
---
About Our Sponsor

CompuMail has provided marketing communication services for over 21 years, specializing in data processing; graphic design services; digital, offset, and thermographic printing; purl, gurl and QR code development; direct mail services and more – all in our facility in central Connecticut. Whether it is printing your business cards or developing and managing your fundraising campaign, we engage industry leading technologies in order to bring our clients the best products and results.
Call us today to address any of your marketing or fundraising needs!
---
CFRE Credits: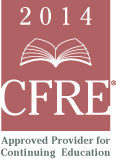 You earn 1.5 CFRE credits toward certification for each Luncheon Meeting you attend. For more information about CFRE certification, please visit: http://www.afpnet.org/Professional/CertificationList.cfm?navItemNumber=554
---
Reservations:
The Fairfield County Chapter of the Association of Fundraising Professionals (AFP) will hold its monthly educational program on Thursday, December 4, 2014 from 12 noon – 1:30 p.m. at The Norwalk Inn & Conference Center, 99 East Avenue, Norwalk, CT. Registration opens at 11:45 a.m., and the buffet opens/meeting starts promptly at 12 noon.
*Payment is appreciated in advance
*Anyone who has made a reservation and cannot attend the luncheon must cancel by 3 pm on the Wednesday preceding the luncheon. If no cancellation has been received, there will be no refund or carry over of the luncheon fee. If pre-payment has not been made and no cancellation has been received by 3 pm on Wednesday, that person will be billed for the amount due for the luncheon.
---
We thank the following 2014 Sponsors
for making our Programs available:
January 9, 2014 Luncheon

For wealthy individuals and families with complex wealth management needs, U.S. Trust offers innovative and customized financial solutions to help meet unique lifestyle, family, business and philanthropic goals.
A coordinated team backed by more than 200 years of experience and the resources of one of the world's largest financial institutions works with each client to understand and address their needs.
Senior Vice President-Private Client Advisor
U.S. Trust, Bank of America Private Wealth Management
1 Gorham Island, Suite 202, Westport, CT 06880
---
February 6, 2014 Luncheon

Established in 1939, Neuberger Berman is one of the world's largest independent and employee-controlled asset management companies, managing approximately $227 billion in assets as of September 30, 2013.  Neuberger Berman is a leader in providing a broad range of global investment solutions to institutions and individuals through customized separately managed accounts, mutual funds and alternative investment products.
At Neuberger Berman, our mission is clear: to partner with our clients to achieve their unique investment objectives. We take great pride in our established, long-term track records across asset classes and the many client relationships we've had for decades.  We offer access to a diverse group of equity portfolio managers that average 28 years of industry experience, as well as comprehensive fixed income and alternative investment capabilities. Additionally, we can design customized wealth management solutions, including asset allocations based on clients' near- and long-term goals.
We provide a variety of services to high net worth individuals, families, businesses and charities, including a full suite of trust and estate planning services. For individuals, we offer estate and gift tax planning recommendations, as well as trustee and executor services, providing professional administration for all aspects of trusts and estates through the services of the Neuberger Berman Trust Company. Our seasoned administrative, investment and tax professionals have significant expertise in the complexities of ever-evolving gift, estate, trust and fiduciary law.  This enables us to manage our clients' assets effectively so that the goals and needs of each family are met for generations to come. For mid-size endowments, foundations and pension plans, we offer a comprehensive fiduciary platform designed to help optimize investment performance and mitigate fiduciary risk.
What makes us truly different, however, is our investment culture. We have an established philosophy of hiring passionate, talented portfolio managers who operate across the style and capitalization spectrum. Our managers share a deep commitment to conducting rigorous, independent fundamental research, supported by the deep, centralized resources of the firm.  Together, we feel these factors have helped us deliver attractive long-term investment results.
For further information, please contact:
William J. Peterson, Senior Vice President, Wealth Management at: (212) 476-5632 or www.nb.com
---
April 3, 2014

Danosky & Associates is an action-oriented, results-driven consulting firm that helps non-profit organizations build the capacity to move their strategic vision forward with a solid foundation and an army of support behind them.
Our approach draws on five key principles that can work as an integrated solution or be used independently to address specific concerns:  Board Energy, Philanthropic Enrichment, Organizational Effectiveness & Learning, Community Engagement and Financial Empowerment.
Danosky & Associates engages experienced, competent professionals proficient in all areas of not-for-profit capacity building and fund-raising who are available to guide, direct and assist in a wide scope of opportunities.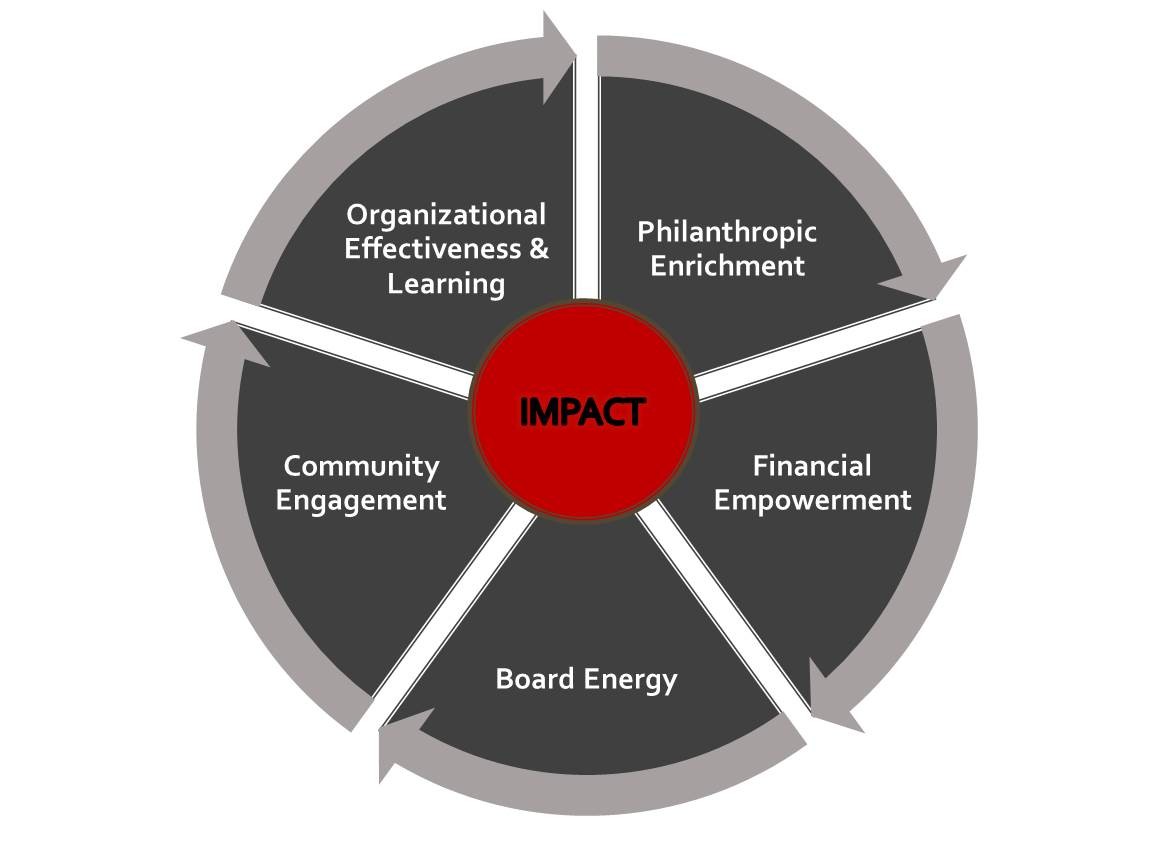 To find out more about us, go to our website at www.danosky.com.
---
May 1, 2014 Luncheon
Dylewsky, Goldberg & Brenner, LLC was founded approximately twenty years ago by certified public accountants committed to providing the highest quality services to not-for-profit organizations, individual taxpayers, business owners and their businesses. We believe that attentive, personal service is the basis for a successful accountant-client relationship. We view this professional bond as an ongoing commitment to our clients' financial, management, and tax matters – not merely an examination of data. Our dedicated staff of qualified professionals is committed to providing you with diverse services and benefits.
Our experience with not-for-profit organizations is extensive and up-to-date as it is a significant practice area for our firm.
For more information, please contact Scott M. Brenner, CPA at 203-975-8830 or .
---
June 5, 2014 Luncheon

BlumShapiro is the largest regional accounting, tax and business consulting firm based in New England with offices in Connecticut, Massachusetts and Rhode Island. We have grown to nearly 400 accounting, consulting and administrative professionals, making us one of the top 60 largest accounting firms in the U.S.
Drawing upon our breadth and depth of experience in our primary service areas — privately held businesses, non-profit organizations and government entities–we strategically tailor and consistently deliver tested solutions for unlocking the full potential of your organization. Our highly valued team members bring their diverse backgrounds and strengths to the table resulting in you receiving a true blend of national firm experience and local firm delivery. We offer a wide range of services under one roof, including audit, tax and business consulting. Our team shares a common passion:  a personal commitment to each client's success as well as to the communities in which we live and work.
Lori M. Budnick, Partner
29 South Main Street, West Hartford, CT 06107
PH: 860-561-6828

www.blumshapiro.com
---
September 4, 2014 Luncheon
CBP is a privately owned mid-sized Consulting Firm. We provide creative solutions for your group benefits, risk management, executive benefits and HR needs. We're curious, tenacious and will care for your employees as if they work for us. We make your employees happy, and happy employees are much more productive.
When you work with CBP, the needs of your company come first. We don't rest until we've streamlined your costs and maximized your programs. And you can rest assured that we've successfully navigated the market to create programs tailored to your specific needs.
What's more, our partners net over 60 years of collective experience, along with a staff of seasoned insurance professionals, so you can rest assured that your business is in capable hands. From managing risk and expenses to keeping your people healthy and protected, we'll be there.
We creatively solve your issues so that you can focus on what matters, your business.
For further information, please contact Chris Peck at  or 203-487-0604.
CBP is proud to sponsor AFP
---
October 2, 2014 Luncheon

Susan Roberts is a member of Robinson & Cole's Nonprofit Group which devotes its attention to matters relating to governance, risk management, fiduciary responsibilities, tax and tax-exempt status, charitable giving, endowments, development of policies, and strategic planning. Robinson & Cole is an Am Law 200 firm with approximately 200 lawyers in nine offices serving regional, national, and international clients in a wide range of matters, including corporate; business and insurance litigation; tax and tax-exempt; finance; public finance; land use, environmental and utilities, and real estate; health law; labor, employment, and benefits; intellectual property and technology; and government relations.
Contact:
Ed Heath
280 Trumbull Street, Hartford, CT 06103-3597
Phone:  860.275.8297

---
December 4, 2014 Luncheon

CompuMail has provided marketing communication services for over 21 years, specializing in data processing; graphic design services; digital, offset, and thermographic printing; purl, gurl and QR code development; direct mail services and more – all in our facility in central Connecticut. Whether it is printing your business cards or developing and managing your fundraising campaign, we engage industry leading technologies in order to bring our clients the best products and results.
Call us today to address any of your marketing or fundraising needs!