February 2, 2017 / The Norwalk Inn and Conference Center
Luncheon – Corporate Partnerships; Sponsored by TANGO
About Our Session
Our esteemed Fairfield County panel of corporate funders explains to the AFP membership what they look for when deciding which nonprofits they wish to partner with and fund. What are their goals for a partnership? Are they seeking to advance the corporation's current marketing priorities? Do they ever collaborate with the corporation's foundation department? This and much more, including the panel's pet peeves relative to working with nonprofits, will be revealed at our February luncheon.
---
Our Panelists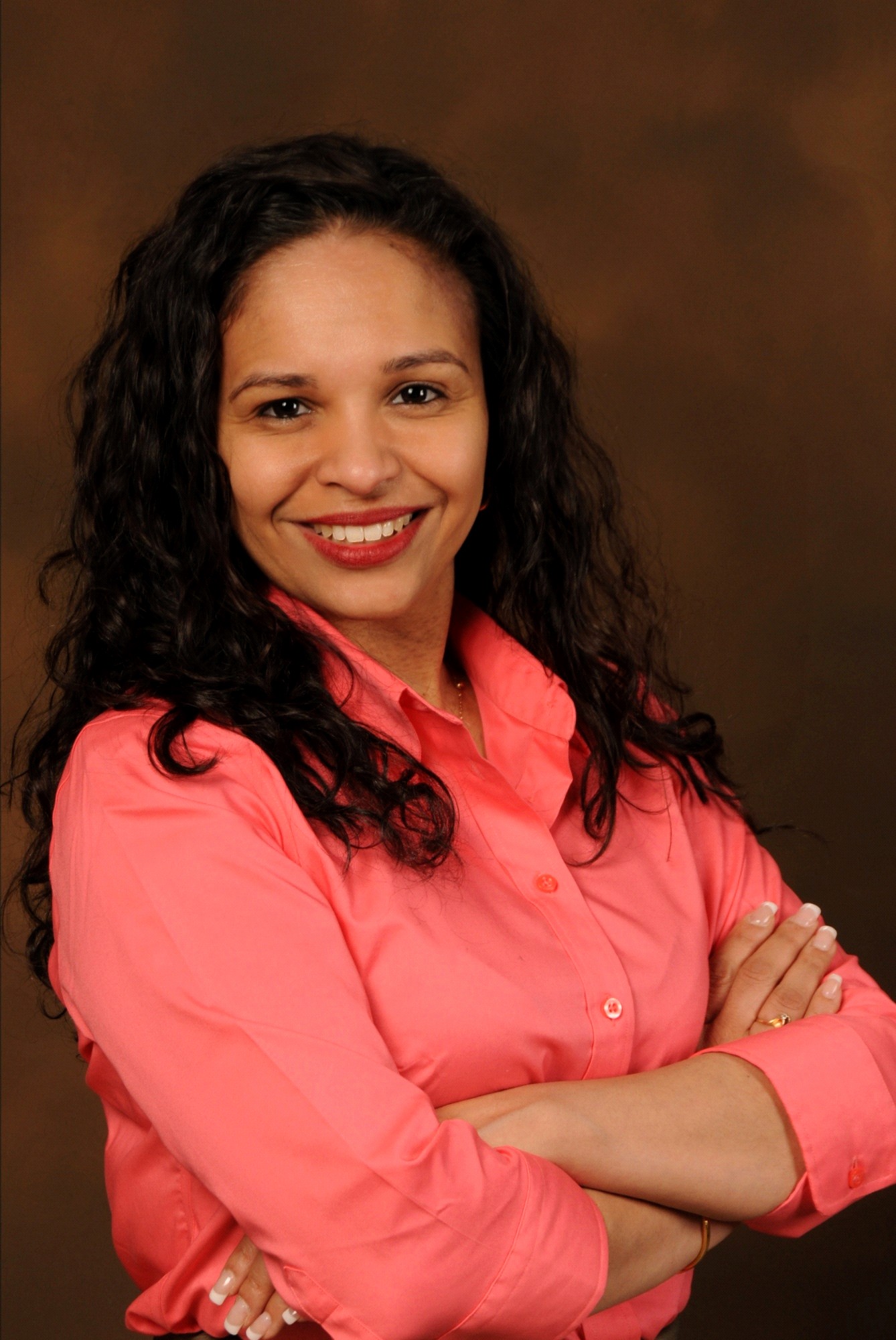 Lissette Andino is the Manager of Connecticut Community Relations and Economic Development for Eversource Energy, New England's largest utility system serving more than 3.5 million electric and natural gas customers in Connecticut, Massachusetts and New Hampshire.  Lissette is responsible for managing relationships with local government, and community and business leaders who are served by Eversource Energy in the State of Connecticut.
A native of Rochester, New York, Lissette has worked in the utility sector for over 23 years with experience in Electric, Nuclear and Natural Gas.  In addition, Lissette remains active in giving her time to community service.  Lissette is a founder and Past President of the Greater Bridgeport Latino Network and currently serves on the board of directors of ARTE Inc., the Norwalk Chamber of Commerce, and Chair of the Central Connecticut Coast YMCA.
She holds a Bachelor of Science Degree in Organizational Management from Roberts Wesleyan College located in Rochester, New York and a Master of Business Administration degree from Albertus Magnus College located in New Haven, CT.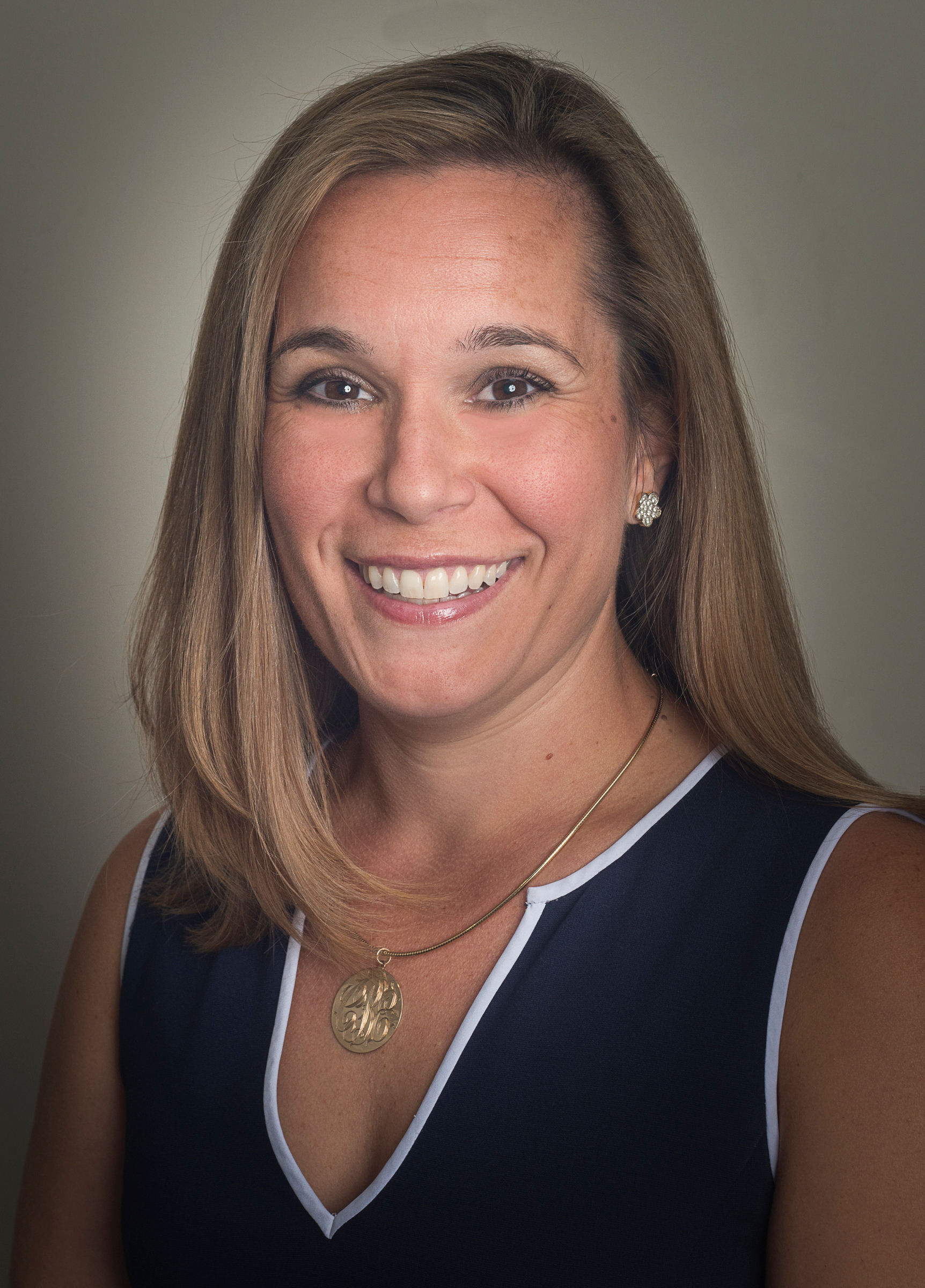 Christina Bodine, Vice President, Cash Management, Fairfield County Bank
Christina graduated from of Fairfield University with a BS and Sacred Heart University with an MBA.  She joined Fairfield County Bank in 2007.  She is a board member of United Way of Coastal Fairfield County, The Cardinal Sheehan Center and a committee member for the Bridgeport Hospital Kaulbach Memorial Golf Classic.  Christina lives in Fairfield with her husband Nick and their two children, Austin (3) and Charlotte (9 months).
Christina comes from a long line of community volunteers including her dad, and grandparents.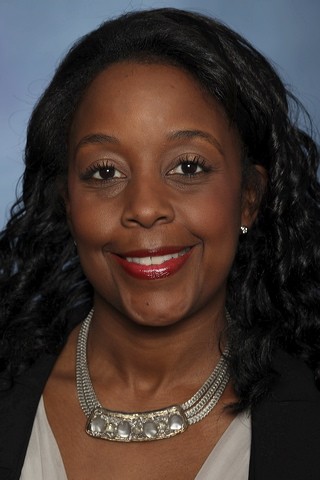 Danielle Robinson, Ph.D., Director, Alcohol Policy and Corporate Reputation Management at Diageo
Dr. Danielle Robinson has more than 25 years of experience in domestic and global human resources covering the consumer goods, beverage, entertainment and pharmaceutical industries.  Danielle is currently Director, Alcohol Policy and Reputation Management at Diageo where she leads all Responsible Drinking Programs and Partnerships as well as community engagement. She is also Director of the North America Learning Skills for Life Program, a global educational training program delivered in local communities to provide hospitality skills to the underemployed. Formerly, she was the Director, Diversity and Early Career at Diageo. She lectures across the United States at conferences and universities on Diversity and Inclusion management within Corporations.
In her former position, Diageo received numerous awards, including Top 100 Companies for Working Mothers (2013, 2012, 2011, 2010, 2009), Top 50 Out Front Companies by Diversity MBA (2013,2012), Top 100 Companies to Work by the Human Rights Campaign (2013, 2012, 2011, 2010, 2009, 2008) and Top 25 Diversity Councils (2012, 2011, 2010, 2009).
Prior to Diageo, Danielle worked for Unilever, Schering-Plough Pharmaceuticals, and Simon & Schuster where she had responsibility for domestic and international human resources. She is a member of the Norwalk Hospital Board of Directors, Carver Foundation of Norwalk Board, Workplace Board of Directors and Jackie Robinson Scholarship Fund Review Board.
Danielle has an undergraduate degree in Communication from Rutgers University, a Master's Degree in Corporate Communication from Seton Hall University and a Doctorate degree in Public Administration from Warren National University.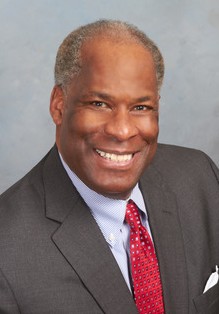 Dudley Williams, Jr., Former Senior Vice President, Corporate Citizenship and Diversity, GE Asset Management
Dudley recently retired as the Senior Vice President, Corporate Citizenship and Diversity at GE Asset Management, where he was responsible for the Stamford Public Schools' participation in the GE Foundation's Developing Futuresä Program—a eight-year, $250 million investment aimed at facilitating systemic change to increase student achievement across seven urban school districts in the U.S.—as well as leading the firm's philanthropic and key diversity initiatives.
Prior to joining GE, Dudley was Assistant to the Commissioner at the Connecticut State Department of Education where his primary responsibilities were developing and coordinating Department of Education initiatives to support the state's urban school districts and improve minority student achievement.  Before being appointed to this position, Dudley was Charter School Program Manager.  Prior to his career in education, Dudley spent 15 years in the publishing industry at Time Inc., Cahner's Publishing and Simon & Schuster.
A resident of Stamford, Connecticut, Dudley is currently serving on city's Board of Finance.  Dudley served on the city's Board of Education from 1995-2004 and served as President twice.  He was also a Director of the Connecticut Association of Boards of Education.  Dudley was a member of the Connecticut Commission on Educational Improvement and served as Co-Chair of the Education Committee on Governor Dannel P. Malloy's Transition Team.   He was also appointed by Governor Malloy to the Education Cost Sharing Task Force.
Dudley currently serves as Chair of the Connecticut Center for School Change, Treasurer of the Connecticut Science Center and is a former Chairman of The Nellie Mae Education Foundation. He is also a director of the Connecticut Council on Education Reform, the United Way of Western Connecticut and the Ferguson Library.
Dudley received Connecticut Voices for Children's "First for Kids Award" for Transformational Philanthropy for his leadership in supporting initiatives that improve equity and quality of K-12 public education.  In 2012 Dudley received the Stamford Public Education Foundation's "Excellence in Education Award" for his contributions to the Stamford Public Schools.  Dudley and his wife, Juanita James, were awarded Moffly Media's "Light a Fire Award" for the "Most Involved Couple" for their community volunteerism.  Prior recognitions include the 2005 Yerwood Center Community Citizenship Award for his service to the Stamford community and The Urban League of Southern Connecticut's philanthropy award in 2007.  In 2009 Dudley received the "Town and Gown Award" from the University of Connecticut – Stamford for his efforts in building mutually beneficial partnerships between UCONN Stamford and the Fairfield County community. The Stamford NAACP awarded Dudley their "Dorothy Height Education Leadership Award" in 2013 and he was named one of the "100 Most Influential Blacks in Connecticut" by the national NAACP.
Dudley and his wife, Juanita James, have a son, Dudley III, who is a graduate of Westhill High School and the Threshold Program at Lesley University in Cambridge, Massachusetts.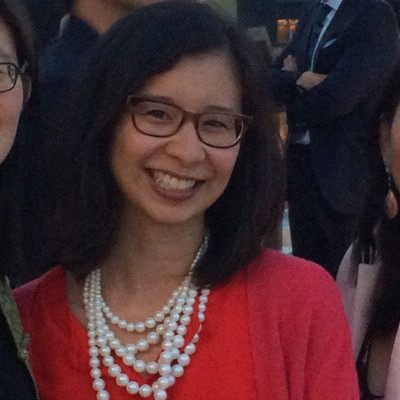 Denise Yap, Vice President, Corporate Citizenship Synchrony Financial
Denise is currently the Vice President, Corporate Citizenship at Synchrony Financial.  She leads the company's citizenship and charitable activities, including the new signature program, Synchrony Families that Work.  Synchrony Families that Work provides the basic needs to today's working families, with focus on housing, childcare and economic security.
Prior to Synchrony Financial, Denise was a Managing Director at Changing Our World and led the firm's corporate practice.  Denise specialized in developing sustainable and impact-driven strategies that helped corporations and their key constituents maximize their collective efforts to strategically address major societal issues. By working closely with Fortune 500 companies, Denise helped companies leverage their corporate citizenship efforts to garner greater brand value, consumer loyalty, and employee engagement, and position them as responsible contributors and leaders in the community. Her work spanned an array of industries with companies and nonprofits including Cliff's Natural Resources, ConocoPhillips, FedEx, Hess, MAKE UP FOR EVER, MasterCard Worldwide, Sam's Club and Walmart.  She also managed and directed day-to-day operations and business development, marketing, and thought leadership activities.
Before joining Changing Our World, Denise was an independent consultant and advised the U.S. Fund for UNICEF on developing more integrated employee engagement programs with its highest-level corporate supporters and Nexus Brands, a start-up beverage company.  As Director, Corporate Contributions and International Affairs at AIG, she led the corporate contributions department and oversaw the development of the company's first global signature philanthropy program.  Denise served as a Manager of Grants and Programs at the Avon Foundation and was instrumental in creating the core components of the Avon Speak Out Against Domestic Violence Program, including Not Seen, Not Heard: Helping Children of Domestic Violence, then the only national grant program dedicated to helping children affected by domestic violence. Prior to Avon, Denise served as program officer at the prestigious Canada – U.S. Fulbright Program where she directed the bilateral Scholars and Fellows Program and managed fundraising efforts.
Denise is a national speaker and presenter on corporate philanthropy trends and promising practices.  She leads webinars and conference workshops for national and regional organizations, affinity groups, and membership associations such as Philanthropy New York.
Denise is a former co-chair of the New York chapter of Asian Americans and Pacific Islanders in Philanthropy (AAPIP).  She also served on the Asian American Federation of New York's Asian American Community Development Fund and is a past board member of the New York Chapter of First Book, an organization that provides books to low-income children and families.  She currently sits on the New York steering committee for the Tahirih Justice Center, an organization which provides services to immigrant women and girls fleeing violence.  Denise holds a Bachelor's of Arts degree in political science from the University of Manitoba and studied at Université de Montréal in Canada.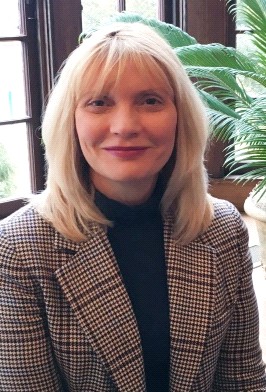 Moderated by Anne Tack, Tack Writers — Anne Tack founded Tack Writers in order to use her writing skills to make a difference in the world. She and her distinguished authors and journalists –grant writers– raise millions of dollars each year for partner nonprofits in Connecticut, and throughout the country and world.
Tack Writers client list includes; the United Nations Association and other NGOs; the Mount Sinai hospital system in Manhattan and other hospitals in Connecticut, New York, and the US; The National Medical Association; public libraries; 24 senior centers; 42 home health care agencies, hospices and adult day care centers; several large youth afterschool and summer camp programs; The Prostate Net cancer charity in Barcelona, Spain; and, other underserved groups – large and small.
Anne's dedication to philanthropy and improving our world is reflected as well in her work at home, where she is an active volunteer in AFP-Fairfield County and other non-profits. She co-founded the Cinderella Project, which provides thousands of prom dresses each year for high school girls living in the poorest Congressional district in our country (in the south Bronx). Anne also works with other nonprofits that care for children and education, seniors and the disabled, public health and nutrition causes, art, women's issues, the environment and sustainable agriculture.
---
Our Sponsor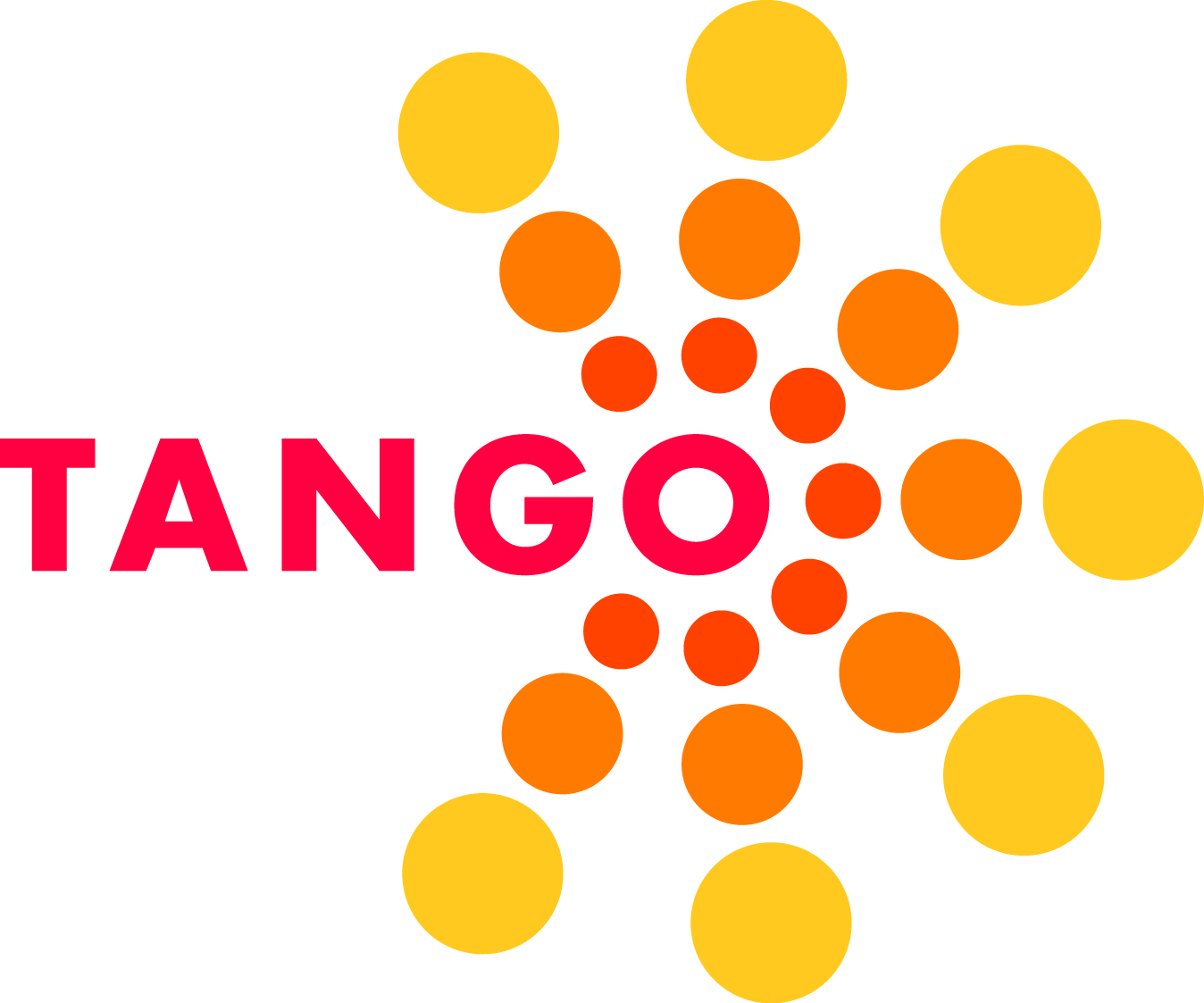 The Alliance for Nonprofit Growth and Opportunity (TANGO) creates partnerships between nonprofit and for profit companies to drive innovation, create cost savings, and deliver mission advancement.  TANGO, now over 1,000 members strong, brings a wealth of professional knowledge, networking and services to help nonprofit organizations and communities thrive!
TANGO offers services specializing in Benefits & Risk Management, IT, Accounting & Finance, Legal, HR & Compliance, Benefits & Risk Management and also holds various workshops and seminars.  Membership is FREE, so by becoming a TANGO member, your nonprofit will be able to take advantage of many exclusive perks through our various resources and collaborative partners that will help your organization achieve your business goals, build capacity and expand awareness!
Rollin Schuster, Founder & President
Laura Hurlbirt, Associate Director
877-70-TANGO
www.tangoalliance.org
---
Reservations
The Fairfield County Chapter of the Association of Fundraising Professionals (AFP) will hold its monthly educational program on Thursday, February 2 from 12:00-1:30 pm at The Norwalk Inn & Conference Center, 99 East Avenue, Norwalk, CT.  Registration/networking opens at 11:30 a.m., and the buffet opens/meeting starts promptly at 12 noon.
Special "Guest of Member" Pricing Option* !
A BENEFIT for all AFP-Fairfield County Chapter Members…we encourage you to invite a guest and prospective member at a special rate of $40. *Reservations must be made online by the member. Limit one per member at this special rate per event. Member must attend the event. Walk-in guests will not qualify for special rate.
Event fee:

AFP Members – $30

Guest accompanied by AFP Member and paid in advance by member – $40

Non-Members – $45

We accept checks, and online credit card payments. If you wish to register online using your credit card, click here for the link 
Make check payable to "AFP-FC" and mail to:Marianne Hickey, 29 Black Alder Lane, Wilton, CT  06897
*Payment is appreciated in advance
*Anyone who has made a reservation and cannot attend must cancel by 12 pm on the Wednesday preceding the event. If no cancellation has been received, there will be no refund or carry over of the fee. If pre-payment has not been made and no cancellation has been received by 12 pm on Wednesday, that person will be billed for the amount due for the event.
---
CFRE Credits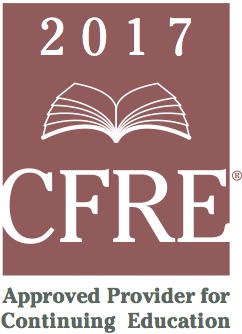 You earn 1.5 CFRE credits toward certification for this event. For more information about CFRE certification, please visit: http://www.afpnet.org/Professional/CertificationList.cfm?navItemNumber=554
---
 We thank the following 2017 Sponsors
for making our Programs available:
January 12, 2017 Members Roundtable

MSP Cultivate is a New Canaan based strategic marketing agency specializing in enhancing nonprofit organizations' mission-driven communication. Our mission is to use the latest in technology, creative services, and production methods to help you accomplish your most fundamental goal: engaging and connecting with your constituents, and helping raise money. We work with multi-hospital healthcare networks, colleges, and a variety of nonprofits. Our strategies increase donation returns on development dollars spent. The result of MSP's partnerships has helped organizations improve donor retention, increase participation rates, and total dollars raised. Our team professionals bring the experience of veteran fundraising specialists, digital marketing experts, database gurus, and creative artists.
Nils Morgan
MSP Cultivate
65 Locust Avenue, New Canaan, CT
mspcultivate.com
203-252-5097
---
February 2, 2017 Luncheon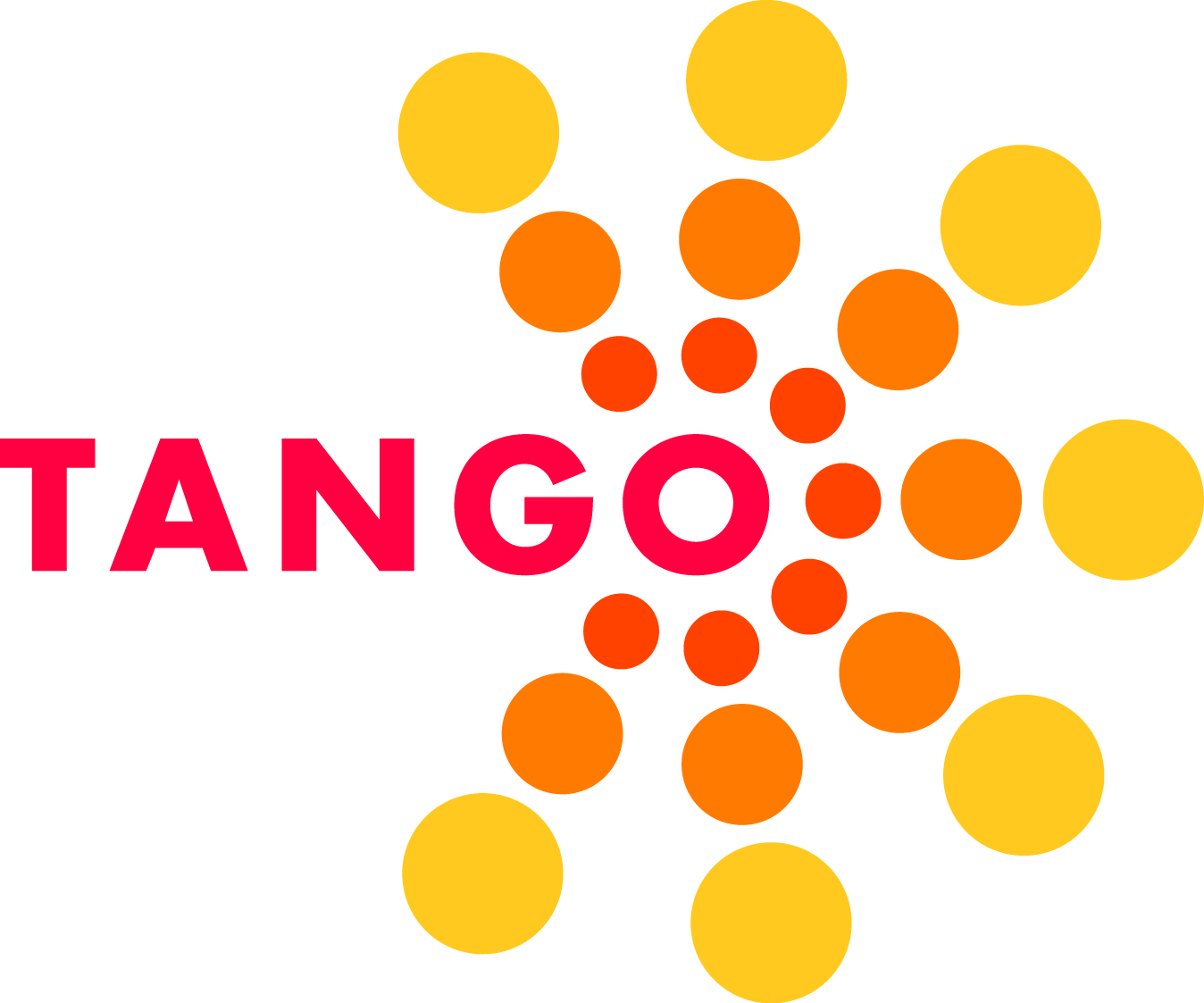 TANGO is a community of non-profit organizations that leverages its collective clout to create a platform on which socially responsible companies can deliver support that drives innovation, fiscal responsibility and mission advancement. By banding together, we have changed the way business is done.  Our collective purchasing power drives a better deal – beyond the "non-profit rate" our members benefit from the sharing of intellectual capital, best business practices, peer-to peer engagement and the untold benefits of being a part of a community that "gets it."
Rollin Schuster, Founder & President
Laura Hurlbirt, Associate Director
877-70-TANGO
www.tangoalliance.org
---
 March 2, 2017 Roundtable

Russo & Associates, LLC, Attorneys at Law has been serving clients in Fairfield County for over ten years.  Our main focus is in the area of Real Estate Property, Small Business and Probate matters.  We help our clients with both transactions and litigation matters in each of these areas.
Our lawyers have a breadth of experience to help you no matter what your challenge: whether it's buying a home or settling a lawsuit with your neighbor over a common border fence.  Many small businesses rely on our expertise when they're first starting out, restructuring or when they find themselves in a Court dispute.  Though the most sensitive and compassionate work we do is helping families probate the estate of a loved one or setup a conservatorship to help a family member in crisis.
Robert D. Russo, Attorney
203.254.7579
www.russoassoc.com
Offices in Southport and Darien
---