January 12, 2023 / Online
Innovative Fundraising: How We Changed The Playbook During Uncertain Times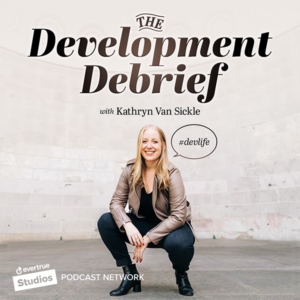 Fundraising teams did some of the most innovative work of their careers during the pandemic, helping to deliver incredible fundraising and alumni engagement results. Along the way, leaders and their teams changed their views on long-held assumptions about work and the workplace. Father and daughter duo Fred Van Sickle, Vice President for Alumni Affairs and Development at Cornell University, and Kathryn Van Sickle, Director of Major Gifts and Strategic Engagement at The Chapin School, will reflect on their institution's journeys through this changing landscape. Our AFP Fairfield virtual lunch program will be the content for one of Kathryn's future Development Debrief podcasts.
Our Presenters:
Fred Van Sickle – Vice President for Alumni Affairs & Development, Cornell University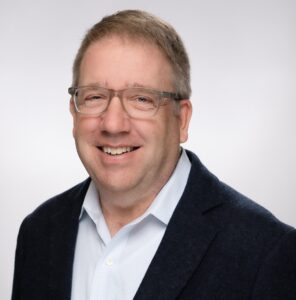 Fred Van Sickle, Vice President for Alumni Affairs and Development, is the university's chief fundraiser, overseeing the team responsible for building alumni engagement worldwide and securing private support from individuals and institutions for the University through the "To Do the Greatest Good" campaign.
Before joining Cornell in January of 2016, Fred served at Columbia University as Executive Vice President for Alumni and Development. During his 12 years there, he played a pivotal role in planning, executing, and completing the $6.1 billion Columbia Campaign. Fred also served as Chief Development Officer at the Institute for Advanced Study in Princeton, New Jersey; Associate Vice President for Development and Assistant Dean for Development for the College of Literature, Science, and the Arts at the University of Michigan; Vice President for Alumni and Development and Secretary of the College at Lake Forest College (his undergraduate alma mater); and Director of Principal Gifts at Princeton University.   
Fred holds a Master of Education degree from Harvard University and a Doctor of Education degree from the University of Pennsylvania. He serves as President of the Board of the Finger Lakes Land Trust and as a board member of the Food Bank of the Southern Tier. He and his wife Susan live in Lansing, New York, and have children who reside in New York City. 
Kathryn Van Sickle – Director of Major Gifts & Strategic Engagement, The Chapin School
Kathryn Van Sickle is a passionate fundraiser, community builder, and storyteller. Prior to serving as Chapin's Director of Major Gifts & Strategic Engagement, she worked in Major Gifts at Columbia University, where she represented the University as a regional officer raising six and seven-figure gifts. While working at Columbia, Kathryn also earned a master's degree in Strategic Communications. She launched her fundraising career at her undergraduate alma mater, Trinity College in Hartford, Connecticut.
When she is not raising dollars and building relationships, Kathryn can be found recording and editing her sponsored podcast, The Development Debrief. The Debrief has been featured in the Chronicle of Philanthropy, and Kathryn has been an invited guest speaker for the Association of Fundraising Professionals-NYC, Women in Development, and CASE Leadership in Action programs to name a few. She volunteers as a member of the Board of Fellows at Trinity College, serves as a board member of AFP-NYC, and is Vice President on the Associate Board of Directors for the Jericho Project. Kathryn lives on the Upper West Side in New York City.
Thank you to Our 2023 Education Series Sponsor: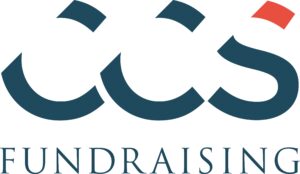 For 75 years, CCS Fundraising, a strategic fundraising firm, has empowered many of the world's greatest organizations to advance some of the most important causes in history. As leading consulting experts in campaign and development strategy, we plan and implement fundraising initiatives to help nonprofit organizations make a bigger impact—locally, nationally, and globally.
Members of the CCS team are highly experienced and knowledgeable across sectors, disciplines, and regions. Our unique, customized approach provides each organization with dedicated professionals who help mission-driven organizations meet their most pressing challenges and achieve their most ambitious goals. While the results of our work are immediate, our impact is enduring.
To learn more, please contact Glennis Melley
Date: Thursday, January 12, 2023, 1:00 PM – 2:00 PM
Location: Online
Workshop Fee
AFP MEMBERS (ALL CHAPTERS) – $10
FUTURE MEMBERS & GUESTS OF AFP Member – $25
CFRE Credits:
You earn 1 CFRE credit toward certification for this event.
For more information about CFRE certification, please visit https://www.cfre.org/certification/