June 8, 2023 / Hub & Spoke, 3001 Fairfield Ave, Black Rock, Bridgeport
Education Luncheon: Feasibility Study in Preparation for a Capital Campaign
AFP Fairfield County presented by CCS
Implementing an Internal Feasibility Study
Learn the step-by-step process of doing your own fundraising planning study, from what questions to ask to how to evaluate results that give insight into a campaign plan. Learn how to prepare for a feasibility study, from outlining your case statement and identifying your interviewees, to sharing hand-outs you can use in your study. Even if you are not embarking on a major capital or comprehensive campaign, this session will educate you on the importance of listening to your donors and friends, asking strategic questions that will give you the road map to the right strategy for solicitation, right funding project for each donor and how to best steward them.
Our Presenter:
Brenda A. Marsian, CFRE – Vice President for Development and Communications for Boys & Girls Clubs of Hartford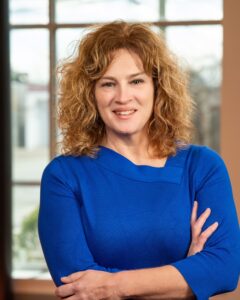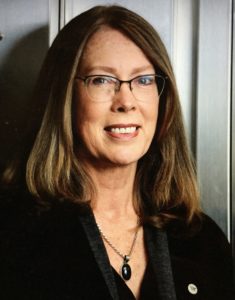 Brenda is an accomplished front-line fund-raiser and campaign manager who has directed multi-million-dollar comprehensive campaigns for Springfield College, Becket-Chimney Corners YMCA, and Wakeman Boys & Girls Club by closing seven and six-figure gifts, partnering with key stakeholders, and leading effective development staff teams ranging in size from three to ten. As Vice President for Development & Communications for the founding Boys & Girls Club in the country — Boys & Girls Clubs of Hartford — Brenda, and her six-person team are working to grow fundraising revenue from $5 Million to $7 Million by 2025.Brenda is a Certified Fundraising Executive (CFRE) and was a consultant with Ketchum and lead major gift efforts at Western New England University, the University of Connecticut, and Northfield Mount Hermon School. Brenda earned an M. A. in Communications from the University of Hartford and a B. A. in English from Western New England University.
Thank you to Our Sponsor:

MSP Cultivate is a New Canaan-based strategic marketing agency specializing in enhancing nonprofit organizations' mission-driven communication. Our mission is to use the latest in technology, creative services, and production methods to help you accomplish your most fundamental goal: engaging and connecting with your constituents and helping raise money. We work with multi-hospital healthcare networks, colleges, and a variety of nonprofits. Our strategies increase donation returns on development dollars spent. The result of MSP's partnerships has helped organizations improve donor retention, increase participation rates, and increase total dollars raised. Our team of professionals brings the experience of veteran fundraising specialists, digital marketing experts, database gurus, and creative artists.
Nils Morgan
MSP Cultivate, 23 Vitti Street, New Canaan, CT
  mspcultivate.com  203-252-5097
Details
Date: Thursday, June 8, 2023
11:30 AM Registration and Networking
12:00-1:30 PM Buffet Lunch and Program
Location: Hub & Spoke, 3001 Fairfield Ave, Black Rock, Bridgeport, CT 06605
Luncheon Fee
AFP MEMBERS – $35
FUTURE MEMBERS – $45
*GUEST of AFP Member – $40
A BENEFIT for all AFP-Fairfield County Chapter Members! We encourage you to invite a prospective member to an AFP educational program at a special rate of $40.
*Reservations can be made online by the guest, but the Member must attend the event. Walk-in guests will not qualify for special rate. Guests may only receive a special guest rate one time.
CFRE Credits:
You earn 1.5 CFRE credit toward certification for this event.
For more information about CFRE certification, please visit https://www.cfre.org/certification/