December 7, 2023 / Pinstripes (In SoNo Collection Mall)
Annual Meeting & Member Recognition
Jenny Hubbard: On Finding Sanctuary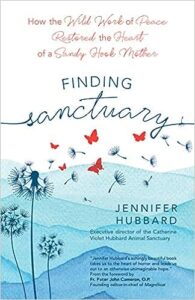 Join us for an inspiring talk by Jenny Hubbard, a remarkable woman who turned personal tragedy into a powerful force for good. In the face of unimaginable loss, Jenny channeled her daughter Catherine's deep love for animals and created the Catherine Violet Hubbard Animal Sanctuary, which not only won the prestigious Crisis Hero Award presented by AFP Fairfield in 2022 but also broke ground last December on the 10th anniversary of the Sandy Hook Elementary School shooting. This sanctuary is a testament to Jenny's unwavering commitment to honoring Catherine's memory. Learn how she transformed a day of grief into one of hope and remembrance, and discover the incredible impact the sanctuary has had in finding homes for over 1,157 pets, partnering with municipalities, and providing meals to animals in need. Jenny's story is a powerful example of resilience and turning tragedy into meaningful change, and her talk promises to inspire and uplift.
Her story reminds us all that even in the face of adversity, there is always room for hope, compassion, and the potential to make a lasting impact on our communities and the world.
Our Speaker: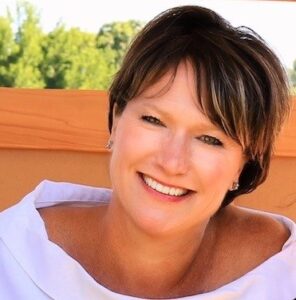 Jennifer Hubbard is the president and executive director of the Catherine Violet Hubbard Animal Sanctuary, which she founded in memory of her daughter, who died in the Sandy Hook Elementary School shooting. She is an award-winning writer with Magnificat.
She has been a guest on a variety of national television shows, including Today, CBS News, and ABC News. She also has been featured on Catholic News Agency and is a monthly guest on Spirit Morning Radio in Omaha, Nebraska.
Hubbard earned her bachelor's degree from Randolph Macon Women's College. She lives with her son in Sandy Hook, Connecticut.
Thank You to Our Sponsor:

CompuMail has provided marketing communication services for over 25 years, specializing in data processing; graphic design services; digital, offset, and thermographic printing; purl, gurl and QR code development; direct mail services and more – all in our facility in central Connecticut. Whether it is printing your business cards or developing and managing your fundraising campaign, we engage industry-leading technologies in order to bring our clients the best products and results.
Details
Date: Thursday, December 7, 2023
11:30am – 12:00pm  Registration and Networking
12:00pm- 1:30pm  Buffet Lunch and Program
Location: Pinstripes (At the top of the SoNo Collection Mall), 100 North Water Street, Suite 3300, Norwalk, CT 06854
Note: Parking is $1/hour payable at a kiosk near the entrance to Pinstripes. Parking is on the roof level near Pinstripes. Before the event, we will send an email with detailed parking information.
Luncheon Fee
AFP MEMBERS – $40
*GUEST of AFP Member – $45
FUTURE MEMBERS – $50
A BENEFIT for all AFP-Fairfield County Chapter Members! We encourage you to invite a prospective member to an AFP educational program at a special rate of $45.
*Reservations can be made online by the guest, but the Member must attend the event. Walk-in guests will not qualify for special rate. Guests may only receive a special guest rate one time.