February 14, 2019 / Westport Country Playhouse
Education Luncheon: High Net Worth Philanthropy Study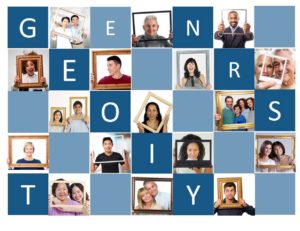 Portraits of Generosity: 2018 U.S. Trust® Study of High Net Worth Philanthropy
A collaboration between U.S. Trust and the Indiana University Lilly Family School of Philanthropy
What are the trends in giving and volunteering among America's high net worth households? What causes do they support, and why? How can nonprofits use this knowledge to advance their missions? Join Nicole K. Ball, nonprofit consultant with U.S. Trust's National Consulting and Advisory Practice, for an in-depth discussion of the latest study findings.
Our Presenter:
Nicole K. Ball, Vice President – Philanthropic Practice Associate, Nonprofit Consulting
Since 2014, Nicole K. Ball has been with U.S. Trust's Institutional Investments & Philanthropic Solutions team serving institutional clients nationally. She is based in New York City. As a Nonprofit Consulting Practice Associate, Nicole is a key contributor to her team's thought leadership development and publication and supports the practice in providing specialized solutions to help nonprofits advance their missions.
Previously, Nicole worked in healthcare in the Pacific Northwest—both in the private sector as a licensed insurance agent and in the public sector advancing federal and state funded programs. There she drove wide-scale and targeted communication strategies, patient advocacy initiatives, and operational effectiveness. She frequently collaborated with organizations across the region to consult, educate, and engage staff and leadership in program adoption and culture change.
Nicole holds a Bachelor of Arts in English Literature with honors and a Bachelor of Arts in Painting from San Diego State University. Nicole's commitment to her community includes volunteering for local nonprofits such as Boys and Girls Clubs within the Orange County and Greater Los Angeles areas and Citymeals on Wheels in New York City.
Our Sponsor:

At blum, we understand the importance of working side-by-side with you, striving to be the most effective partner possible and tailoring our services to fit your needs. As the largest regional business advisory firm based in New England—with nearly 500 accounting, tax, advisory and administrative professionals in Connecticut, Massachusetts and Rhode Island—our continual sharing of subject matter and industry expertise amongst our colleagues allows us to assess challenges from many angles. We look for value and opportunity in unexpected places, providing personal attention that leads to a clear understanding of what success and satisfaction mean to you.
Patrick T. Dunleavey, CPA
Audit Manager, Non-Profit
2 Enterprise Drive, Shelton, CT 06484
Direct 203.944.8653     Fax 203.712.1453
Cell 203.218.1251   Toll-Free 800.529.9295
 / www.blumshapiro.com
Details
Date: Thursday, February 14, 2019
11:30 AM Registration and Networking
12:00 PM Buffet Lunch and Program
Location: Westport Country Playhouse, 25 Powers Ct, Westport, CT 06880
Luncheon Fee
AFP MEMBERS – $30
FUTURE MEMBERS – $45
*GUEST of AFP Member – $40
A BENEFIT for all AFP-Fairfield County Chapter Members! We encourage you to invite a prospective member to an AFP educational program at a special rate of $40.
*Reservations can be made online by the guest, but the Member must attend the event. Walk-in guests will not qualify for special rate. Guests may only receive a special guest rate one time.