December 5, 2013 / The Norwalk Inn & Conference Center
Annual Meeting and Luncheon – Lessons in Philanthropy presented by Dave Swanson, CEO Optimus Companies; sponsored by CompuMail
---
About Our Speaker, Dave Swanson, CEO Optimus Companies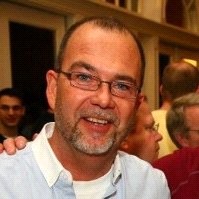 Dave Swanson is a co-founder of NCS Fairfield (www.ncsfairfield.org), the first split-off group in Connecticut from the original New Canaan Society founding chapter. Dave has a passion for helping people "do life", and he is committed to reaching the next generation for God through Christian Service Brigade for Boys.
Dave lives in Westport with his wife Rebecca of 26 years, and they've been active at Black Rock Church for more than 18 years, and have two sons – Peter (22), a senior at Biola University, and David (25), who's attending medical school at Wright State University.  Dave is a graduate of the Ithaca College School of Business and serves as CEO of Optimus Companies, a marketing and development services firm located in Bridgeport, CT.
Dave will be speaking about "Lessons in Philanthropy" and sharing an incredible story of forgiveness he revealed in a recent interview on Moody National Radio.
---
CFRE Credits: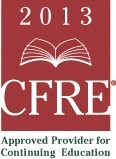 You earn 1.5 CFRE credits toward certification for each Luncheon Meeting you attend. For more information about CFRE certification, please visit: http://www.afpnet.org/Professional/CertificationList.cfm?navItemNumber=554
---
Our Sponsor:
CompuMail has provided marketing communication services for over 21 years, specializing in data processing; graphic design services; digital, offset, and thermographic printing; purl, gurl and QR code development; direct mail services and more – all in our facility in central Connecticut. Whether it is printing your business cards or developing and managing your fundraising campaign, we engage industry leading technologies in order to bring our clients the best products and results.
Call us today to address any of your marketing or fundraising needs!
860-628-2770
CompuMail proudly supports AFP
---
Reservations:
The Fairfield County Chapter of the Association of Fundraising Professionals (AFP) will hold its monthly educational program on Thursday,  December 5, 2013 from 12 noon – 1:30 p.m. at The Norwalk Inn & Conference Center, 99 East Avenue, Norwalk, CT. Registration opens at 11:45 a.m., and the buffet opens/meeting starts promptly at 12 noon.
*Payment is appreciated in advance
*Anyone who has made a reservation and cannot attend the luncheon must cancel by 3 pm on the Wednesday preceding the luncheon. If no cancellation has been received, there will be no refund or carry over of the luncheon fee. If pre-payment has not been made and no cancellation has been received by 3 pm on Wednesday, that person will be billed for the amount due for the luncheon.
---
We thank the following 2013 Sponsors
for making our Programs available:
January 3, 2013 Luncheon

Danosky & Associates helps non-profit organizations build the capacity to move their strategic vision forward with a solid foundation and an army of support behind them.   Our comprehensive approach draws upon four key disciplines that can work together as an integrated solution or be used independently to address specific concerns:  Board Energy, Philanthropic Enrichment, Financial Empowerment, Community Engagement.  Our team of experienced, capacity building professionals can take your organization to the next level.
Sharon J. Danosky, founder and president of Danosky & Associates, has dedicated her career to working with not-for-profit organizations.  As both a consultant and a senior executive for numerous charitable organizations, she has transformed organizations into highly effectively charities of choice in their communities.  Through a well-honed skill set that includes strategic planning, fund-raising and tactical marketing, coupled with her passion and vision, she has guided not-for-profits in their quest for achieving that "next level", thereby fulfilling their mission and their promise to the community.
Christine Lent, an experienced certified public accountant, has been providing financial management services to both for-profit and non-profit organizations for over three decades.   Christine joined forces with Danosky & Associates to help non-profit organizations develop and streamline their financial systems, business processes and reporting so that they can unlock their full potential and fulfill their missions.
Peter Roche is the founder and president of IPR, Inc., a financial and corporate public relations firm. Prior to establishing IPR in 1995, Mr. Roche was a managing director and chairman of the media task force at Burson-Marsteller, a leading global communications and public relations firm. He also served there as director of corporate and financial media and supervised a variety of top-tier corporate accounts.
For a free consultation, please call us at 860-799-6330.  Or email .  To find out more about us, go to our website at www.danosky.com.
---
February 7, 2013 Luncheon
Bernstein Global Wealth Management
Bernstein Global Wealth Management, a unit of AllianceBernstein, has focused solely on research and investment management for more than 40 years. We offer a full range of investment services in all the world's major markets, and we centralize portfolio management to ensure that all of our clients benefit from the firm's best investing ideas. By integrating our investment services with sophisticated planning tools, we help the individuals and families, business owners, family trusts and foundations, and other financial guardians we serve build and preserve wealth across generations. As a financial advisor and discretionary money manager, we are bound by a fiduciary responsibility to our clients. Our mission is to help them limit risk and reach their goals across market cycles.
Joe Pucci, Principal, Financial Advisor
Office: (212) 756-4104

www.Bernstein.com
---
March 7, 2013 Luncheon

In 1871, a group of public-spirited citizens founded Ridgefield Bank to provide for the financial well-being of residents and businesses in Ridgefield and neighboring communities. Three years later in Norwalk, another forward-looking civic group established Fairfield County Savings Bank.  In January 2004 the two banks united to become Fairfield County Bank and today operate 18 branches in 11 towns throughout Fairfield County.  In addition, they operate Fairfield County Bank Insurances Services, a full service insurance company and Fairfield County Financial Services, an investment services group.  With $1.5 billion in assets Fairfield County Bank is large enough to meet the needs of sophisticated clients and small enough to work one-on-one with individuals.
Brian Kenny, Assistant Vice President 67 Wall Street, Norwalk, CT 06850 (203) 854-7639 www.fairfieldcountybank.com
---
April 4, 2013 Half Day Seminar
Jean Haynes Consulting provides fund development, relationship management, and governance strategies to nonprofit leaders and boards so they can increase fundraising results and achieve greater impact.

Our clients trust us to provide strategic counsel on: capital and annual campaigns; board building and education; donor engagement and retention; market studies and donor research; organizational assessments and creating a culture of philanthropy.

Principal Jean Haynes is a Certified Fundraising Executive (CFRE) and Certified BoardSource Governance Trainer with over 20 years of professional experience.

For more information, visit our website: www.jeanhaynesconsulting.com, or contact us for a free consultation: 203-246-4867 or 

Few nonprofits have the resources to staff full-time development teams or technology departments.  NonProfit Consulting provides the additional capacity your organization needs to succeed in a complex and competitive environment.

NPC's clients rely on us for:  Unrestricted Fundraising, Operational Support, On-Line Impact, Grant Writing and Database Maintenance.

We understand the "in flux" nature of daily development life and are committed to providing services when, where and how you need them.  Our clients enjoy the flexibility of partnering with NonProfit Consulting on either a per-project or on-going basis.

Arrange for your free Needs Assessment Consult appointment:  http://ow.ly/ibeTD
---
May 2, 2013 Luncheon
Dylewsky, Goldberg & Brenner, LLC
Dylewsky, Goldberg & Brenner, LLC was founded approximately twenty years ago by certified public accountants committed to providing the highest quality services to not-for-profit organizations, individual taxpayers, business owners and their businesses. We believe that attentive, personal service is the basis for a successful accountant-client relationship. We view this professional bond as an ongoing commitment to our clients' financial, management, and tax matters – not merely an examination of data. Our dedicated staff of qualified professionals is committed to providing you with diverse services and benefits.
Our experience with not-for-profit organizations is extensive and up-to-date as it is a significant practice area for our firm.
For more information, please contact Scott M. Brenner, CPA at 203-975-8830 or .
---
June 6, 2013 Luncheon

BlumShapiro is the largest regional accounting, tax and business consulting firm based in New England with offices in West Hartford and Shelton, CT, Boston and Rockland, MA and Providence, RI. We have grown to 340 accounting, consulting and administrative professionals, making us part of the top 50 public accounting firms in the U.S.
Drawing upon our breadth and depth of experience in our primary service areas — privately held businesses, non-profit organizations and government entities – we strategically tailor and consistently deliver tested solutions for unlocking the full potential of your organization. Our highly valued team members bring their diverse backgrounds and strengths to the table resulting in you receiving a true blend of national firm experience and local firm delivery.  We offer a wide range of services under one roof, including audit, tax and business consulting. Our team shares a common passion:  a personal commitment to each client's success as well as to the communities in which we live and work.
Lori Budnick, Partner
29 South Main Street, West Hartford, CT 06107
PH: 860-561-6828

www.blumshapiro.com
---
September 12, 2013 Luncheon
CBP is a privately owned mid-sized Consulting Firm. We provide creative solutions for your group benefits, risk management, executive benefits and HR needs. We're curious, tenacious and will care for your employees as if they work for us. We make your employees happy, and happy employees are much more productive.
When you work with CBP, the needs of your company come first. We don't rest until we've streamlined your costs and maximized your programs. And you can rest assured that we've successfully navigated the market to create programs tailored to your specific needs.
What's more, our partners net over 60 years of collective experience, along with a staff of seasoned insurance professionals, so you can rest assured that your business is in capable hands. From managing risk and expenses to keeping your people healthy and protected, we'll be there.
We creatively solve your issues so that you can focus on what matters, your business.
For further information, please contact Heather Cavanagh at  or (203)487-0641.
CBP is proud to sponsor AFP
---
October 3, 2013

Established in 1939, Neuberger Berman is one of the world's largest independent and employee-controlled asset management companies, managing approximately $214 billion in assets as of June 30, 2013.  Neuberger Berman is a leader in providing a broad range of global investment solutions to institutions and individuals through customized separately managed accounts, mutual funds and alternative investment products.
At Neuberger Berman, our mission is clear: to partner with our clients to achieve their unique investment objectives. We take great pride in our established, long-term track records across asset classes and the many client relationships we've had for decades.  We offer access to a diverse group of equity portfolio managers that average 28 years of industry experience, as well as comprehensive fixed income and alternative investment capabilities. Additionally, we can design customized wealth management solutions, including asset allocations based on clients' near- and long-term goals.
We provide a variety of services to high net worth individuals, families, businesses and charities, including a full suite of trust and estate planning services. For individuals, we offer estate and gift tax planning recommendations, as well as trustee and executor services, providing professional administration for all aspects of trusts and estates through the services of the Neuberger Berman Trust Company. Our seasoned administrative, investment and tax professionals have significant expertise in the complexities of ever-evolving gift, estate, trust and fiduciary law.  This enables us to manage our clients' assets effectively so that the goals and needs of each family are met for generations to come. For mid-size endowments, foundations and pension plans, we offer a comprehensive fiduciary platform designed to help optimize investment performance and mitigate fiduciary risk.
What makes us truly different, however, is our investment culture. We have an established philosophy of hiring passionate, talented portfolio managers who operate across the style and capitalization spectrum. Our managers share a deep commitment to conducting rigorous, independent fundamental research, supported by the deep, centralized resources of the firm.  Together, we feel these factors have helped us deliver attractive long-term investment results.
For further information, please contact William J. Peterson, Senior Vice President, Wealth Management at: (212) 476-5632 or 
---
December 5, 2013 Luncheon
CompuMail has provided marketing communication services for over 21 years, specializing in data processing; graphic design services; digital, offset, and thermographic printing; purl, gurl and QR code development; direct mail services and more – all in our facility in central Connecticut. Whether it is printing your business cards or developing and managing your fundraising campaign, we engage industry leading technologies in order to bring our clients the best products and results.
Call us today to address any of your marketing or fundraising needs!
860-628-2770
CompuMail proudly supports AFP